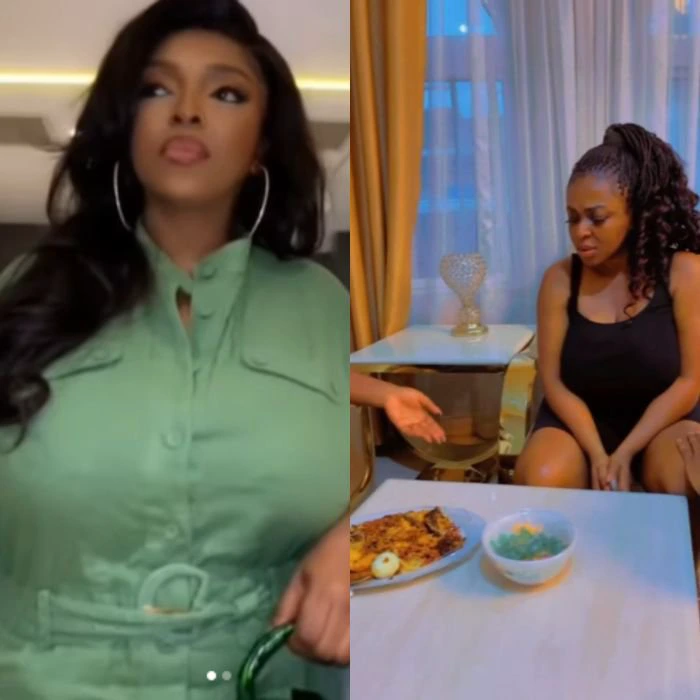 There has been a report that beautiful Ghanaian actress, Yvonne Okoro has delivered a baby girl.
Blogger Aba The Great reported a few days ago that Yvonne Okoro is a new mother currently breastfeeding.
According to the report, she gave birth to a bouncy baby girl and she is currently enjoying motherhood.
A video that has popped up on social media has Yvonne Okoro, Nigerian comic actor Real Warripikin and another man having a cool time.
Real Warripikin who is in Ghana for business decided to visit Actress Yvonne Okoro in her East Legon house.
And she is seen in the video with her postpartum body – Yvonne looks very full in the chest and in the abdomen.
Looking at her, there is no doubt that she is a breastfeeding mother taking care of a new baby.
Meanwhile, nothing else is known about her baby daddy. We have no know idea whether she secretly got married before giving birth or she has just joined her colleagues who prefer having babies out of wedlock.
Video below;