'What happened to your wonderful dark skin?' Some Ghanaians have  trolled Becca after she called them hypocrites for supporting anti-racist protests in America
It was a bad day on the social media for popular Ghanaian Female Musician Rebecca Akosua Acheampong who goes by the stage name Becca after she seemingly crossed her boundaries by calling out Ghanaians to stop acting hypocritical by supporting anti-racist protests in America while they are the biggest racist in their homes and offices.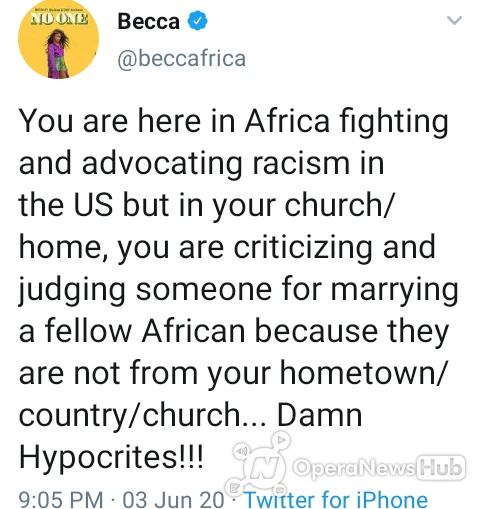 She made the tweet as she said Ghanaians must sort out their racial discrimination in the areas of marriages before they talk about the issues that concerns Americans.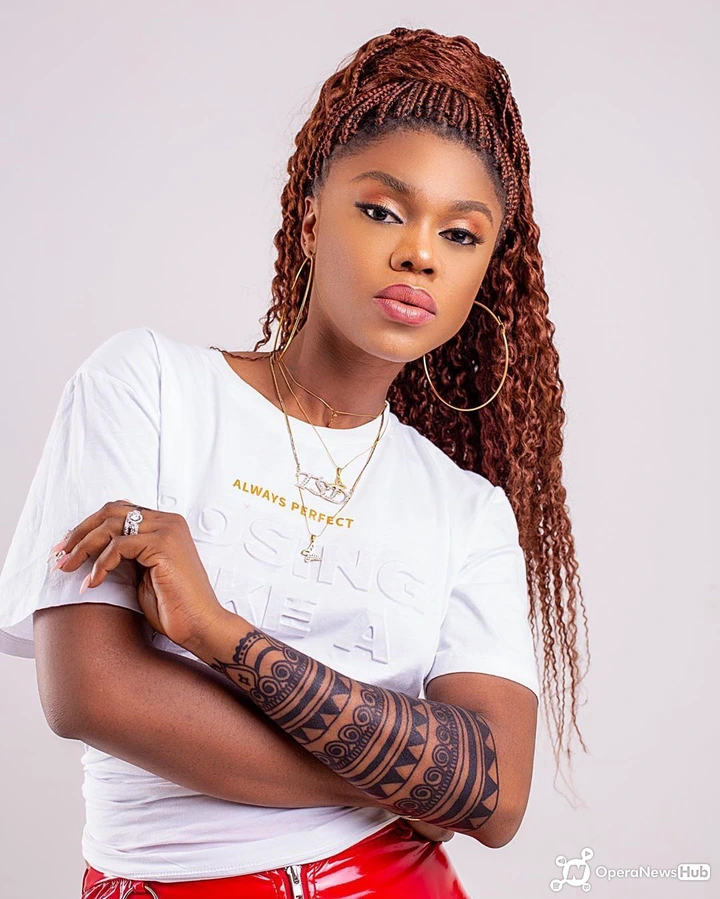 However, her controversial tweet seems to have triggered her fans as she was being labeled a bigger hypocrite for bleaching her skin and turning into something she was clearly not.
Doesn't Becca hate her previous skin complexion, to have moved from a dark chocolate to a yellow pawpaw? She clearly does not know what she was talking about but just to tweet something in the George Floyd's murder to get some attention.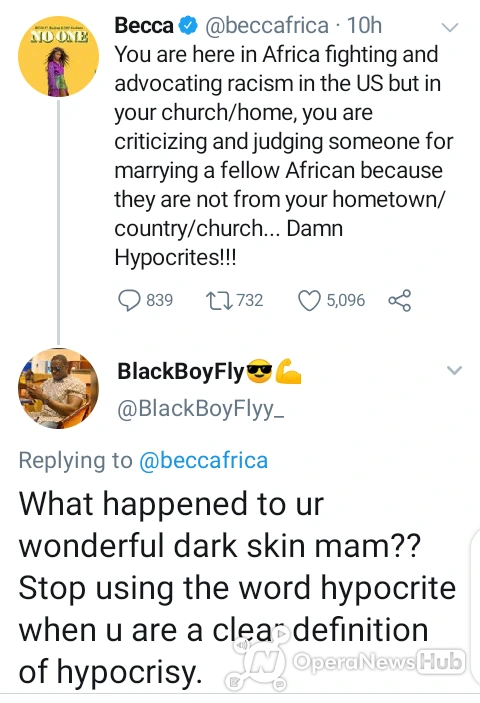 A twitter user @Blackboyfly asked
"What happened to ur wonderful dark skin mam?? Stop using the word hypocrite when u are a clear definition of hypocrisy."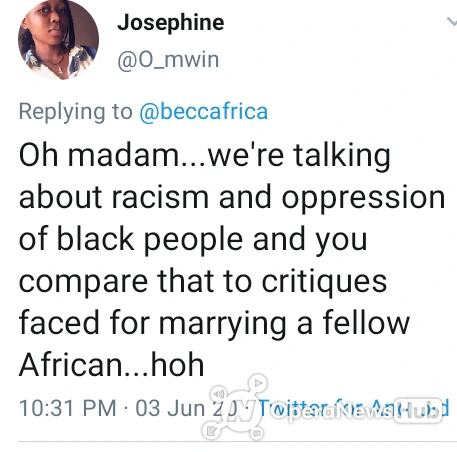 Another user said. "Dear becca, the Lord that transformed you from darkness to light, will also make our voices be heard. "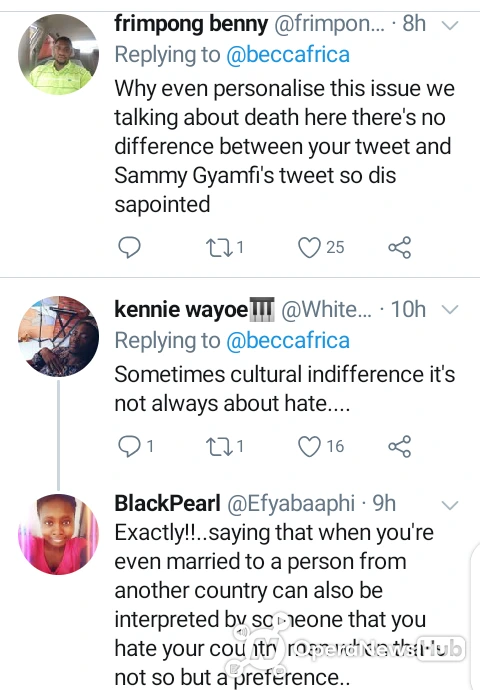 Fredrick Brooks added his voice as he stated "When you were singing "African Woman" we were all happy not knowing you had a bleaching cream in your left hand waiting for the song to end. Ei Becca Jackson😂😂😂😂