They say when one door closes, another one opens. One man's downfall, is another man's upliftment. Two major things have happened today under the roof of the DMW crew. First, Lil Frosh's contract with the DMW has been terminated, because of his acts of domestic violence on his girlfriend.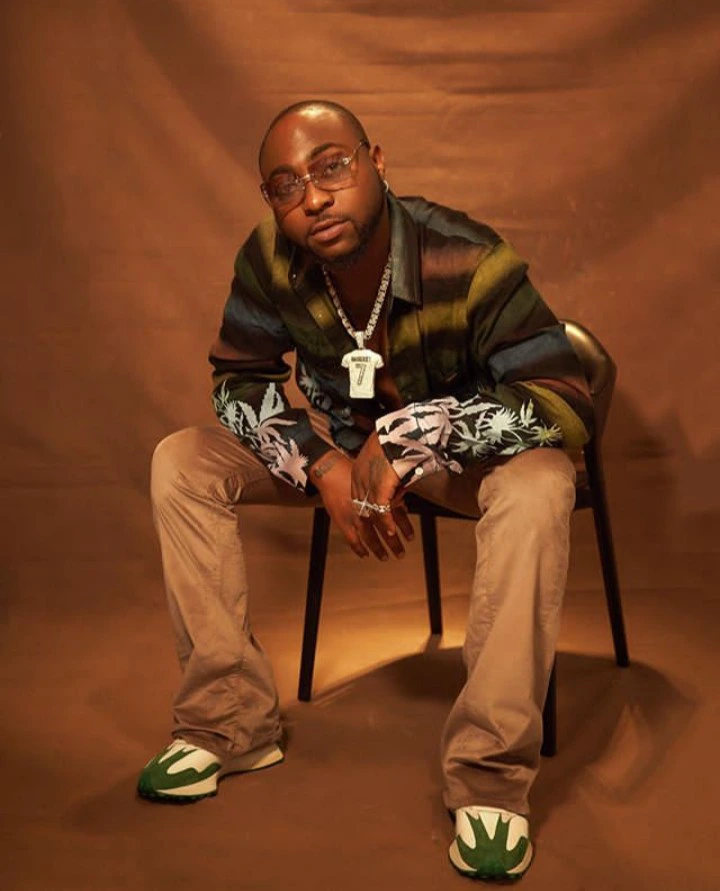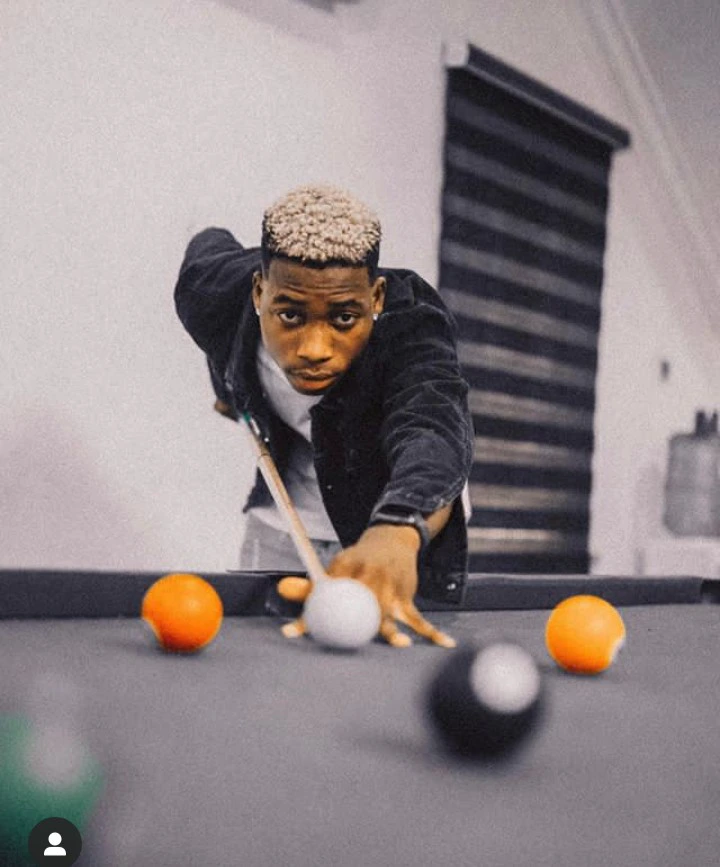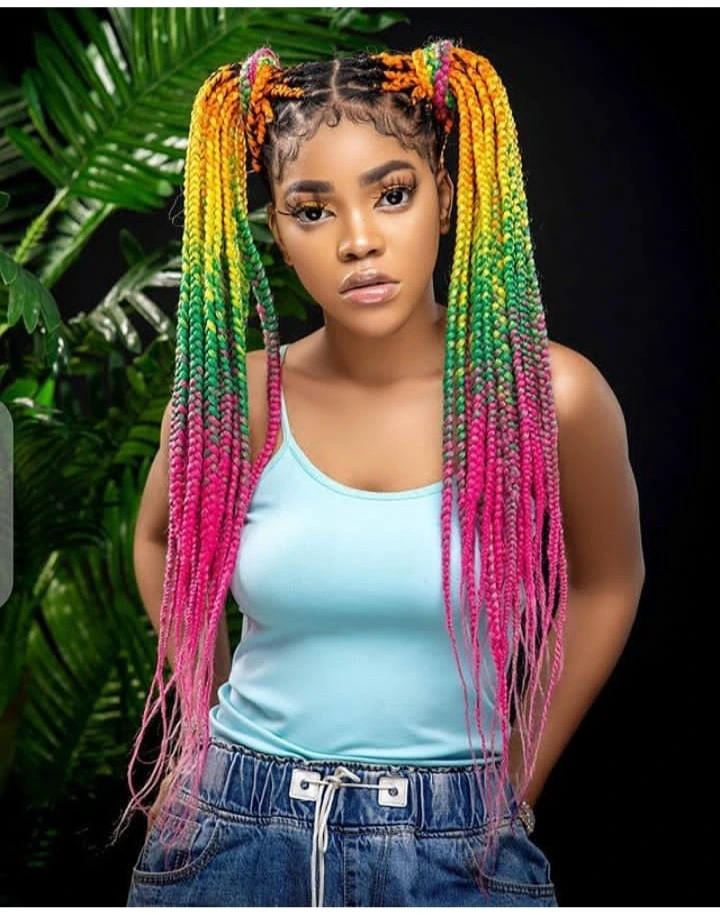 The next news is a good one. Davido just officially announced the signing of Liya, the new artiste, to the DMW crew, with a picture on Twitter displaying her signed contract.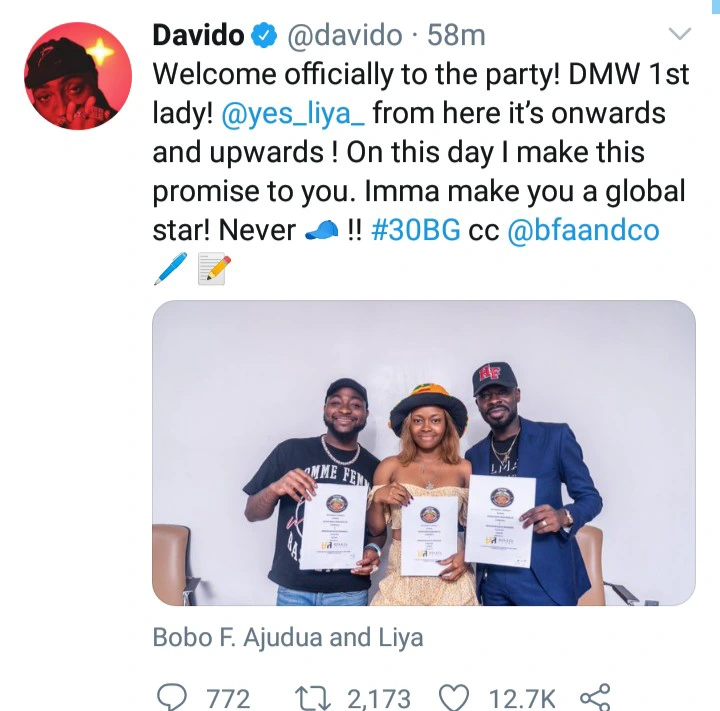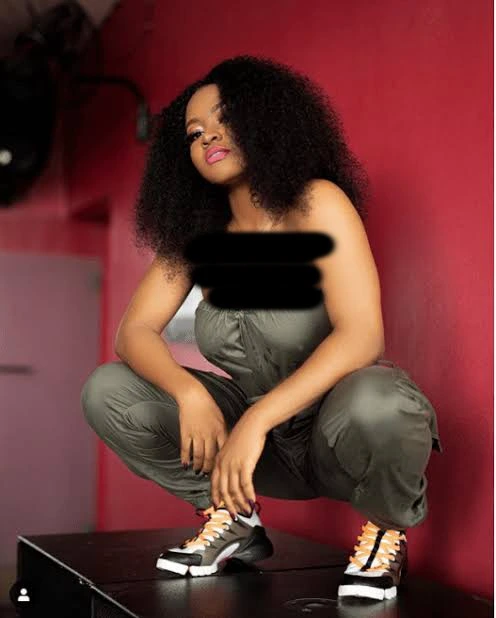 Davido promised to make Liya go global, going ahead to appropriately call her the first lady of DMW. His fiance, Chioma responded, saying that there is only one first lady, and she most likely was talking about herself. Although we know that this was just her own way of showing support for Liya on being singned to the crew. See her comment below.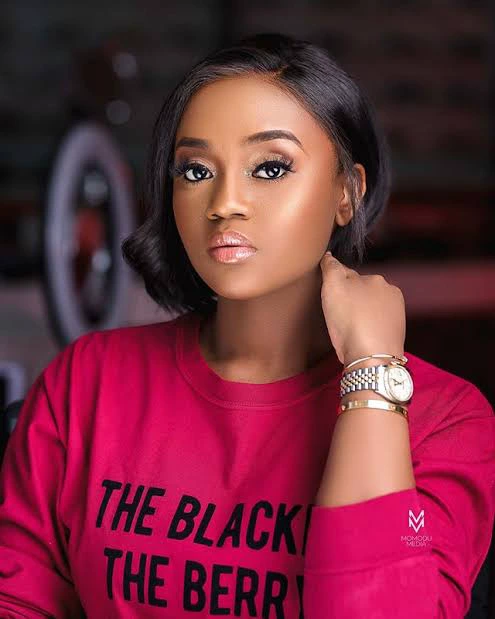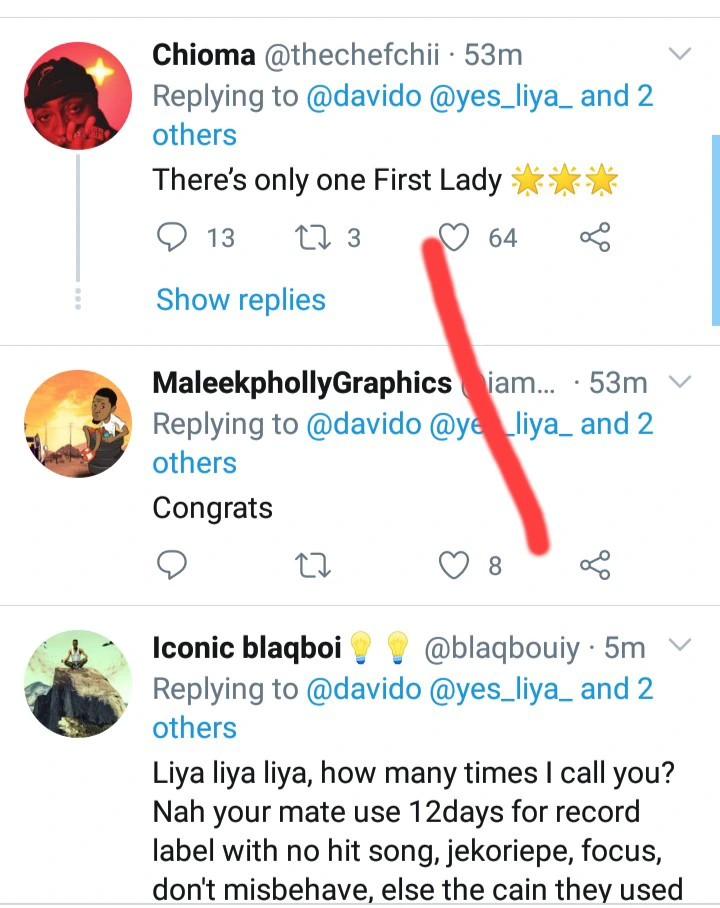 Many fans of Davido and the DMW crew took to the comments section to also congratulate Liya, with many of them warning Liya not to follow in Lil Frosh's footsteps so that her contract will not get terminated. Here are the funny comments below.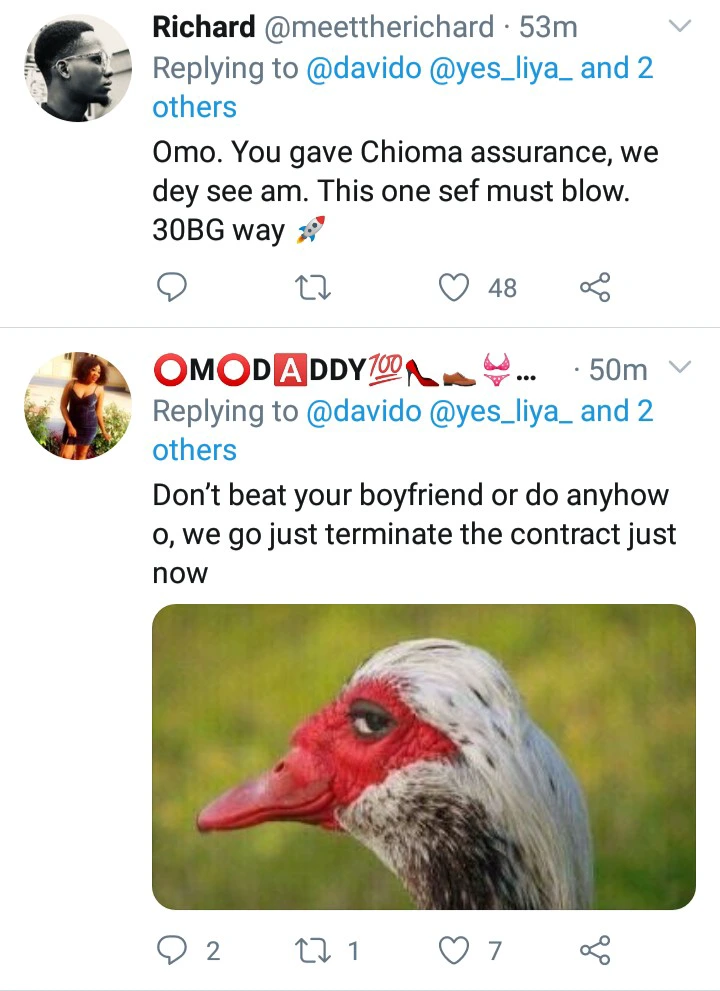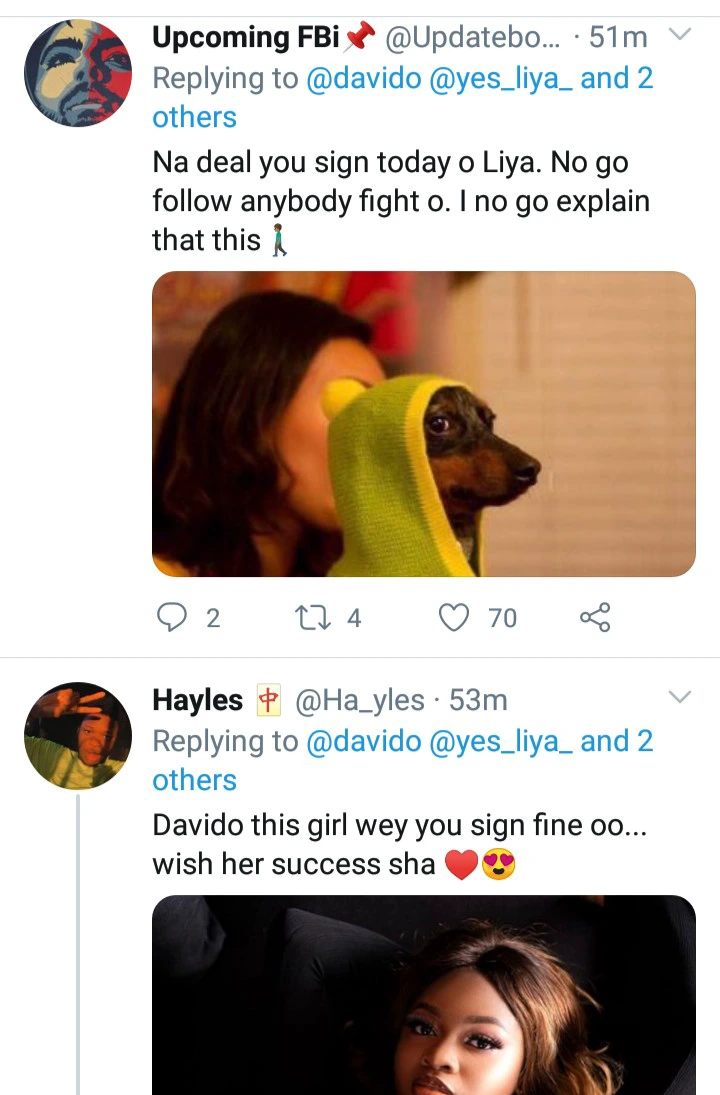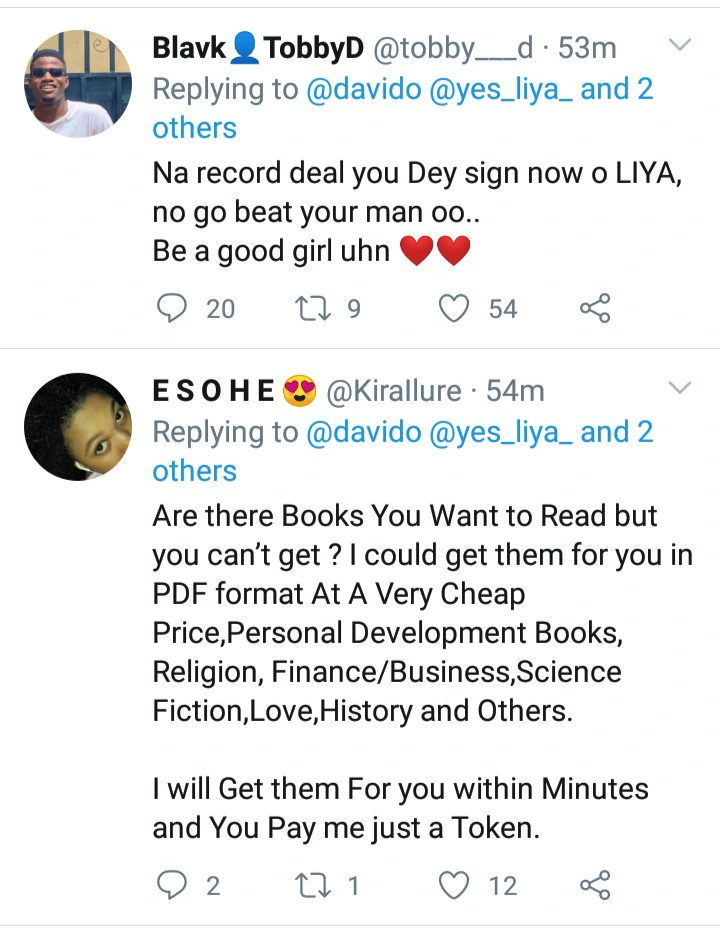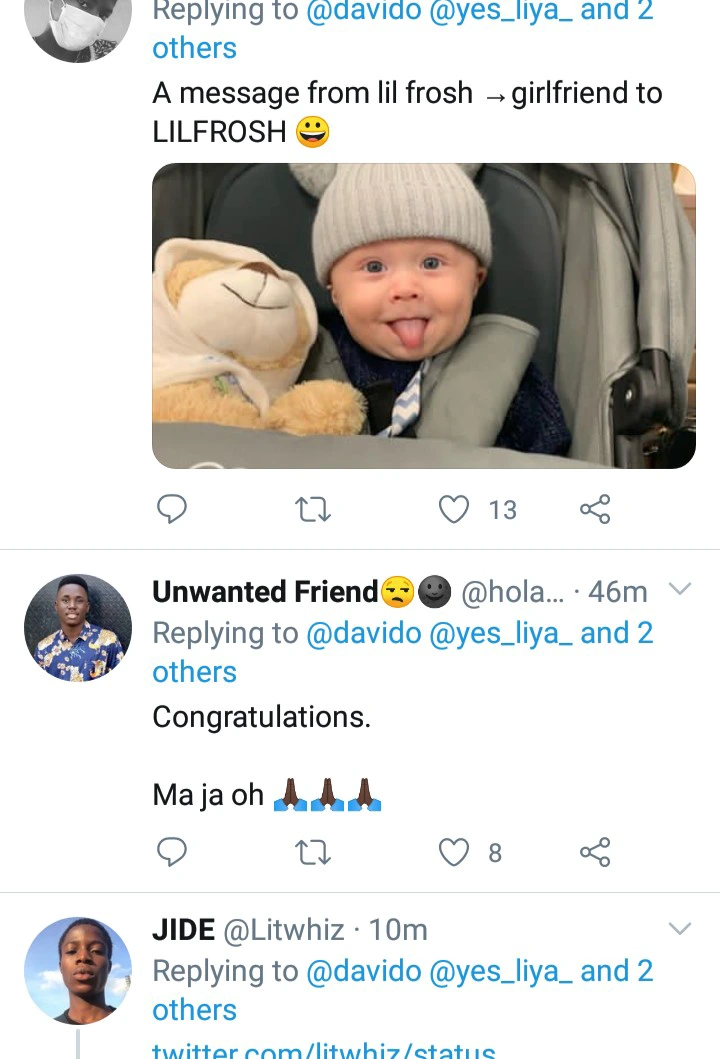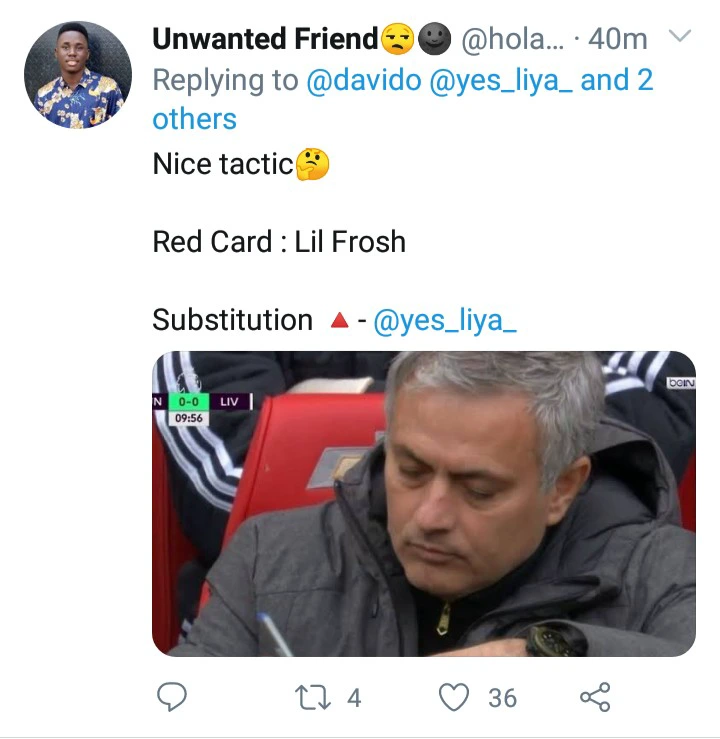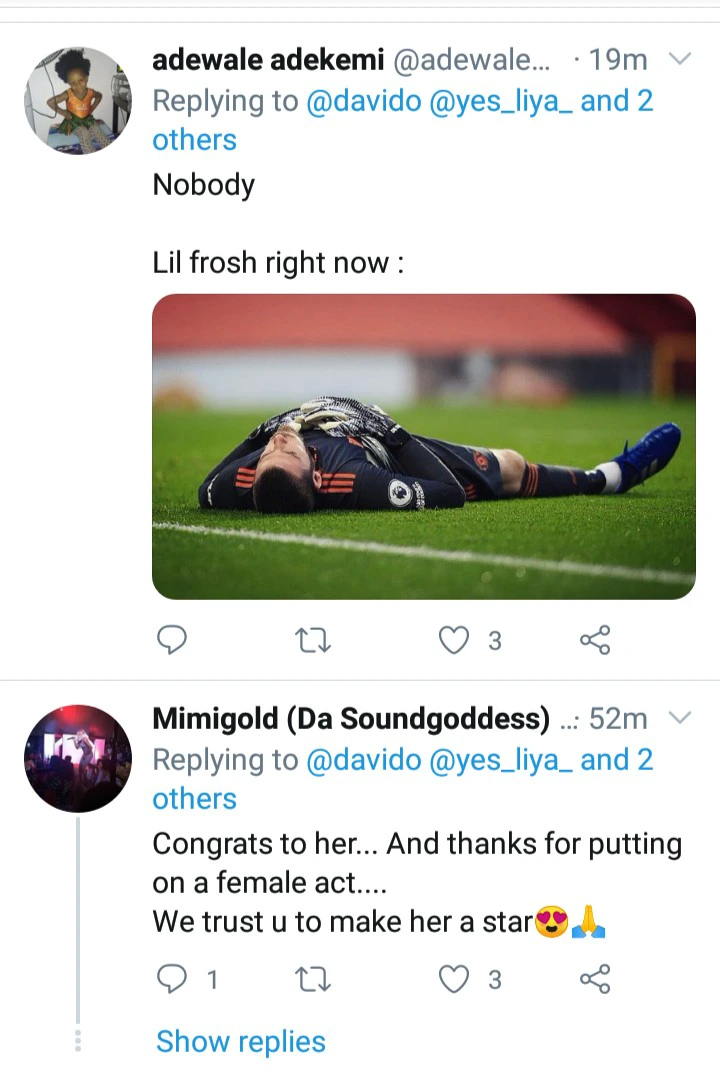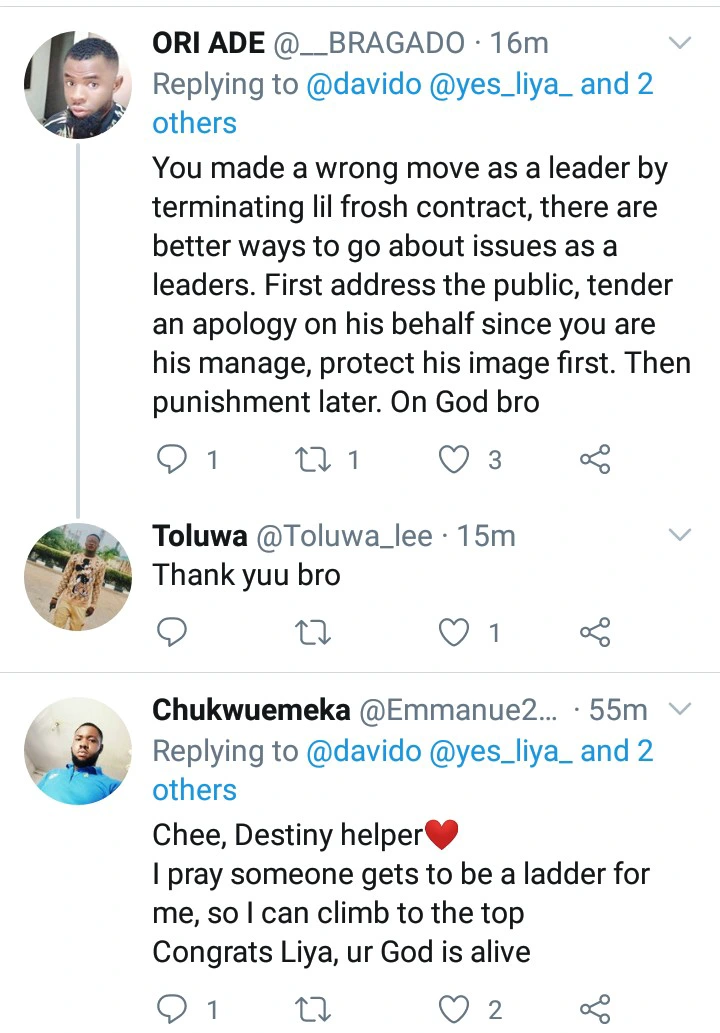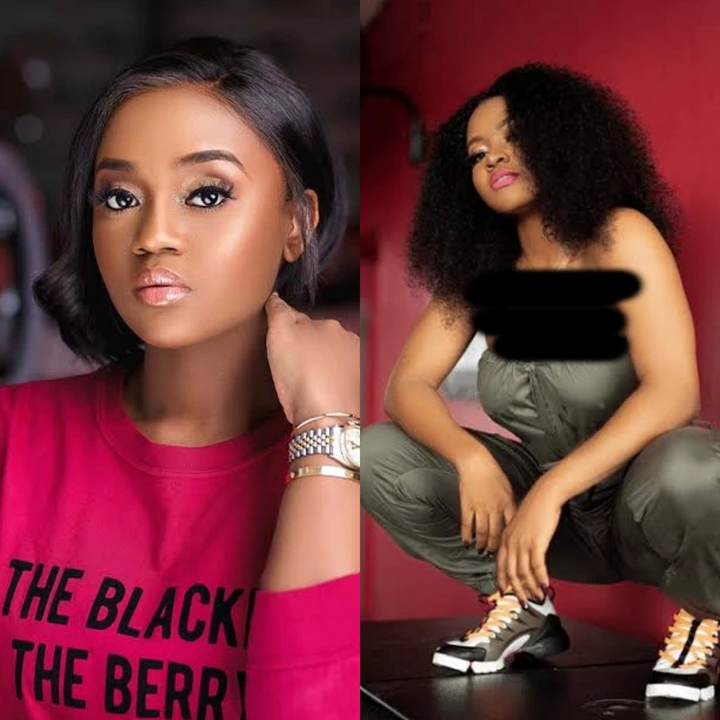 We hope Liya makes the most out of her stay in the DMW's crew and become more successful than Lil Frosh. Congratulations to her.