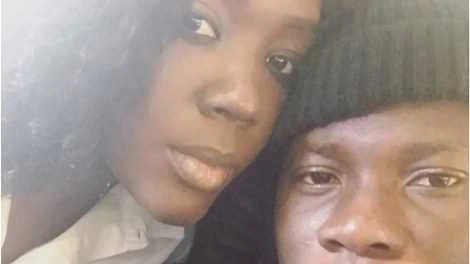 Burniton Music boss, Stonebwoy is currently going all out to promote the challenge for his banging single "Nominate" which features American pop star, Keri Hilson.
After he nearly gave many of his followers a heart attack with the hilarious video of himself for the challenge, his wife, Dr. Louisa has stepped up to send him packing from the competition.
Sharing her own version on IG, Dr. Louisa brought her children in to help her defeat her hubby and their father.
Check out the video below