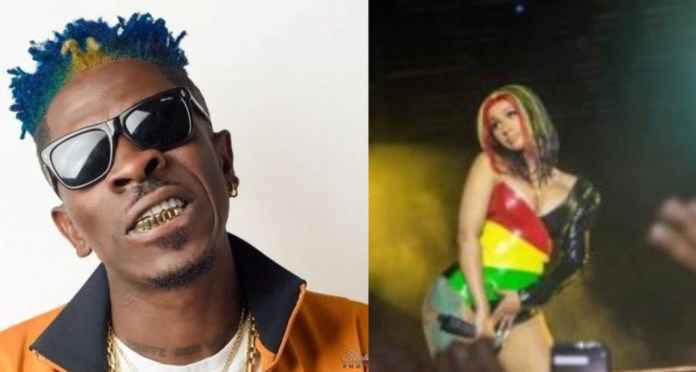 There is a video of an interview granted by Shatta Wale circulating on the internet.  In the interview, Shatta Wale showed interest in hosting Cardi B when she gets to Ghana  for her Concert and maintained that he was going to chill her out when the opportunity presents itself.
A lot of handles started trolling him after the "meet and greet" saga. Achipalago also took him to Instagram and blasted him. They all submitted that Shatta Wale is not known by Cardi B and that Cardi will never hear his name or sit with him for any chill out.
In a sudden twist of events, Cardi B has come out to disclose that she indeed knows about Shatta Wale and has enjoyed his songs for a while before coming to a Ghana.
She revealed that she has a Ghanaian hairstylist who mentioned Shatta Wale to her and told her more about him. Not only that. Her Ghanaian hairstylist played Shatta Wale's song to her often so she is familiar with both Shatta Wale and his songs.