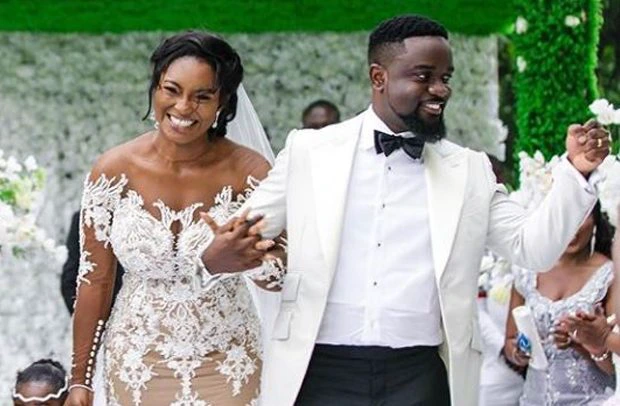 Chief Executive Officer of Sarkcess , Michael Owusu Addo popularly known as Sarkodie gave a fan the most savage reaction for quizzing about the skin tone of his wife Tracy Sarkcess.
We all know that Tracy has
toned up her skin in recent times but the toning is not as very strong and obvious
as many think, unless of course you have not seen her before.
In some occasions, some
people have accused Tracy of bleaching and just yesterday, a fan got more than
he could chew after quizzing Sarkodie on why his wife is bleaching.
The
guy tweeted at Sarkodie asking, :Why is Tracy bleaching?
In
reply, Sarkodie wrote: "Cos your mum
won't stop selling the cream boss"🤣🤣🤣