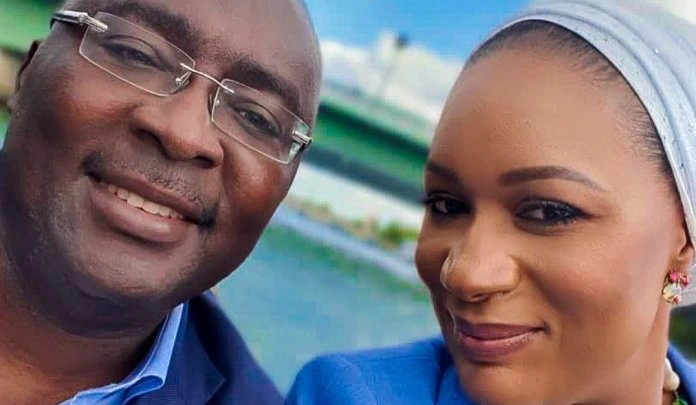 Wife of the Vice President of Ghana, Mrs. Samira Bawumia has explained how she feels when she hears Ghanaians throwing harsh words at her husband.
Speaking with a section of the media, she described the level of politics practiced in Ghana as 'unfortunate' adding that she thinks the level of discourse should be raised.
She reiterated that the number of years Ghana has practiced democracy should come with a level of political maturity.
"As we further in democracy we pride ourselves of having how many years of straight democratic governance. What are we showing for it. There should be a level of political maturity that comes with it", she said.
She further advices Ghanaians to stick to issue based politics and avoid the insults.
Watch the video below: