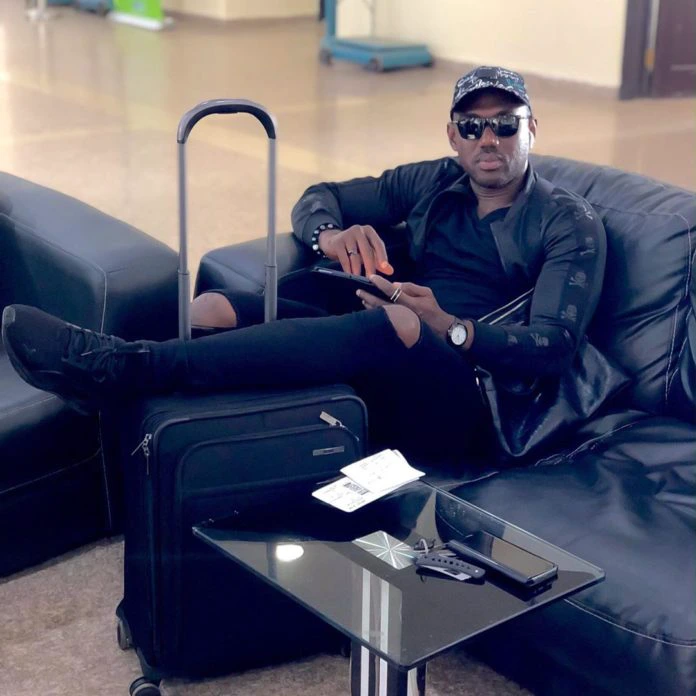 Popular actor, Eddie Watson in a recent Instagram post has indicated how he almost lost his life if he hadn't encountered a good samaritan who took him to the hospital.
He revealed that after he felt he was seriously sick he tried driving to the hospital himself but he couldn't.
He indicated that he realized he was not feeling well and decided to drive himself to the hospital but unfortunately he could not continue.
Explaining what happened, the Liberian born Ghanaian actor said his situation got worst and he hit his car against pavement somewhere before he stopped an started crying.
It was then that a good Samaritan who was driving to work saw him and took him to the hospital for treatment as he was diagnosed with 3+ Malaria.
He made the post on Instagram with the caption;
"I Was Trying To Drive Myself To The Hospital Yesterday, Weak, Head Pounding, Body Aches And Shivering Out Of Control. It Was So Bad I Even Hit A Pavement And Stopped. I Was Just In The Car In Tears And Praying When My Good Samaritan, @Monicafriday1 , Came Driving By. She Saw Me In The Car Devastated And Left Her Business And All She Had To Do Yesterday, Got Into My Car And Rushed Me To The Hospital. I Remember She Kept Praying Worshiping As She Drove. I Was Diagnosed Of 3+ Malaria And For The First Time In Over 25years I Am Admitted In A Hospital. Doctor Said That's The Highest And I Was This👌🏾close To Cerebral Malaria. We Put So Many Things Above Our Health, Most Especially Work, When Most Cases Nobody Truly Cares! About Three Or Fours Day Ago, I Dropped On Set Unable To Move For A While, Not Know What Was Going On, Blurry Vision And Sharp Back Pain But Still After, No Hospital. When You Die, As It Is Said In The Film Industry, The Job Will Continue! Life Continues!🤔Thanks, Jehovah God, For You Monica And For The Lexanaa Hospital Staff. God Bless!"
Few days after his post above
https://www.instagram.com/p/B3HH5hJBnfP/?igshid=18oloy45j80bm