David Adedeji Adeleke popularly known as Davido is a Nigerian singer, songwriter and record producer. He is also the owner of Davido Music Worldwide (DMV).
On March 27 2020, Davido took to his Instagram handle to announce that his fiance Chioma tested positive for coronavirus as a result she has been quarantined.
Davido took to his twitter page to share picture of him taking care of his child as his fiance is still being quarantined. The artist posted a tweet with the caption which read "Mothers dey try ooo see my eyes lmao."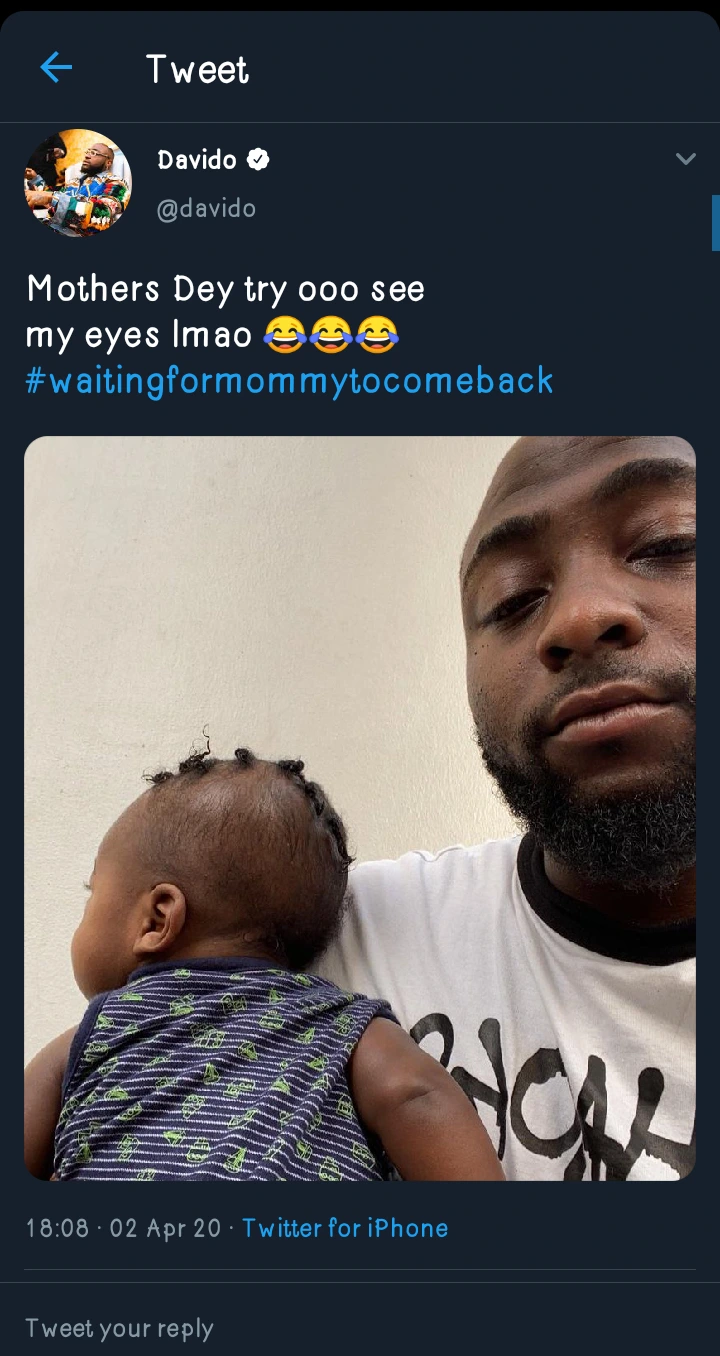 His fans and followers have since reacted to his tweet with a user telling him that "Nursing a baby is not easy."
His fans and followers have also dropped their comments under the tweet with others giving him parental tips on how to train his son.