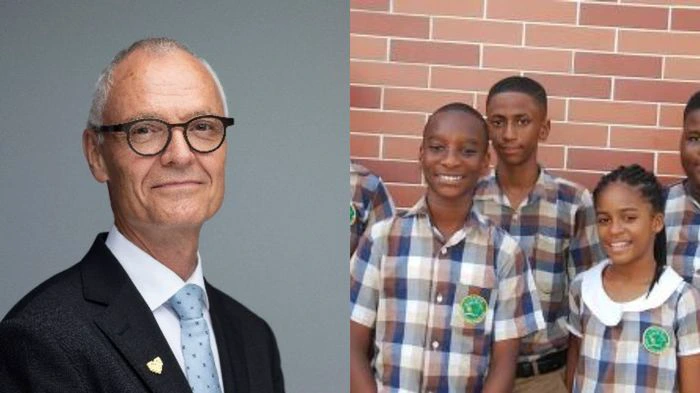 Ghana International School (GIS) has closed down temporarily after Norwegian Ambassador to Ghana, Gunnar Gunnar Andreas Holm, a coronavirus patient came into contact with some of the students a few days ago according to NDC's National Communications Director, Sammy Gyamfi on Neat FM.
In an interview with Adakabre Frimpong, Sammy Gyamfi said the Norwegian Ambassador to Ghana is one of the coronavirus patients and this man had contacts with some students of Ghana International School days ago.
The Norwegian ambassador to Ghana, His Excellency Gunnar Andreas Holm threw a party a couple of days ago and some students of Ghana International School were present at the party.
To contain a possible coronavirus case in the school, Ghana International School has been shut down for 2 weeks as revealed by Sammy Gyamfi.
The decision was taken today following Ghana's first confirmed cases of coronavirus from two individuals who returned from Norway and Turkey.