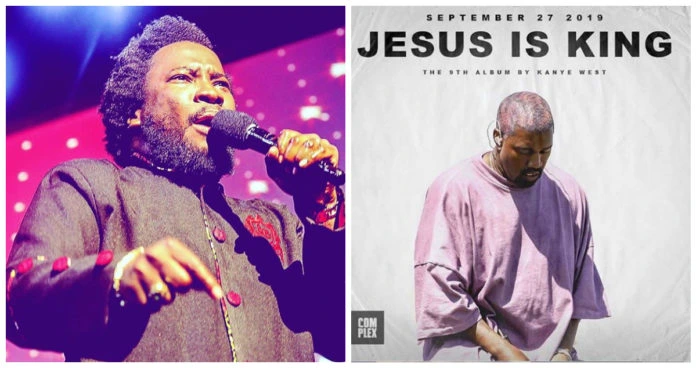 UK-based Ghanaian Gospel artiste, Sonnie Badu has made an interesting comment on social media which will soon buzz the internet and divide varied opinions from netizens.
According to the renowned singer, American rapper Kanye West is more powerful than most Gospel musicians and Bishop in the world and can pull more souls to Christ than the Gospel artistes.
On a broader scope, he we was merely using metaphor to establish a link between the Biblical Paul and the impact he had on latter day Christians which can reflect in West if God decides to use him.
He made this statement on his official Instagram handle where he shared the artwork of Kanye's new album with the caption: "The disciples had a major concern about Paul. Why? Because they just could not fathom how they could spend 3 years with the Master and yet Paul who was a killer, had never met him had more insight and wrote more books in the scriptures than they did. Well, the reason is quite simple,"
He continued: "What God could use Paul to do, he could not use Peter in that same regard (illiteracy and understanding times and seasons). Recall Paul was very well educated and well informed, with that said, this man @kanyewest can fill arenas and win souls for Christ, more than all of us. But they wondered about his past though ?"
See below: