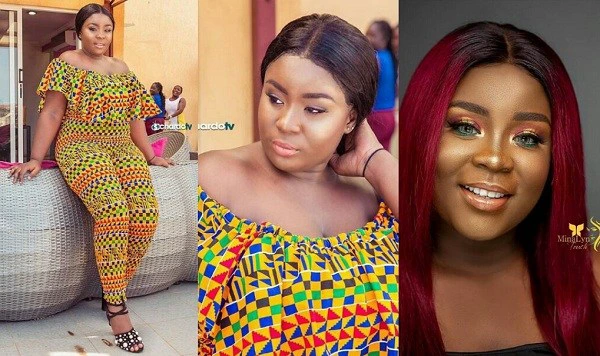 Buzzing Kumawood actress, Clara Benson who is widely known as Maame Serwaa in a recent interview asked all those complaining about her size to stop because it is a family thing.
She noted that she has heard all the opinions made by people about her size, however, she stated that she is not ready to do anything about it because she likes it.
In an interview in the interview, she used how Ghanaians commented on Ebony's body over and over as an example. She continued saying that immediately Ebony died, everyone kept mute.
"You will think some people are just big but it's from their family. All my grandmother's grandchildren have big breasts," she said.
She added that people have been saying she's spoiling her body and she clearly doesn't see why and how she would want to spoil her body. She asked people to keep quiet and pass by when they see posts.
She concluded by saying people will complain and when you do something to the problem, they will still complain so she'll rather appreciate her body