Empress Gifty has replied to those criticizing her performance at the just-ended Ashiaman to the world, saying her performance was evangelism and not what people are saying.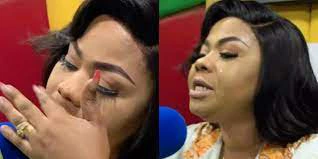 Some people were criticizing Empress Gifty over her performance at the Ashiaman to the world concert saying she has lost her anointing with how she's handling things but then she proven to them that it's not what they think but evangelism.
According to Empress Gifty, she has done her part by ministering, it's left to God to do His miracle and change those who were there to witness her ministration since she went there to evangelize and spread the word of God to the world.
video below;
In other news, trending on social media some section of Ghanaians are not thrilled because not only was the dress outrageous but constantly twerked and swung her bum like a slay queen. They think it is improper for a gospel performer to behave like a slay queen at a concert with secular musicians. Some internet users alluded that Empress Gifty has lost her calling glory.