Vivian Jill Lawrence, a Kumawood actress is disturbed over the constant pressure on her to get married.
The actress says marriage is a legacy, therefore, must not be rushed into. In an interview on an Accra based FM, Accra FM, so people simply do not understand why she's not marriage and ask her all sort of questions.
She said, some people will ask you "Why at your age, you are pretty, you've acquired all that a woman can work hard to achieve", so why aren't you married.
The actress said , when it comes to marriage there is no need to rush if you haven't met the right person." Some ladies are in relationships that men are abusing them, yet they can't they are afraid to confess publicly. This is because they are afraid to be insulted by people instead of them been empathized.
Ms Vivian Jill insists she can't come and tell people what is going on in her relationship and the reason why she's not married. I've been through alot, and I cant share it with people, I have a private life, she added.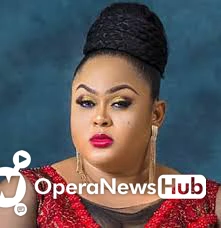 " There is no Expiration date for marriage, my mother's best friend got married at age 54″, she one-day got who could make her happy and she married even though people were telling her she was too old to get married.
"If you persue and it doesn't work you leave it to God", she added. The actress also advised young ladies not to compromise for any reason to hurriedly get married, but instead they should wait patiently for the right time.