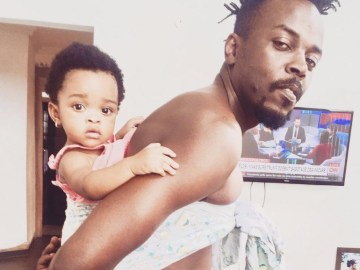 'Maame b) dondo, paapa sa'. Kwaw Kese has been jubilating over this song as one of his first mega-hits in years.
Kwaw Kese has even taken the time to teach his daughter the song and it's beautiful.
He has posted a video his beautiful daughter singing 'Dondo' and it's the most beautiful thing you'll see online today.
Life is all about beautiful family moments such as this.
Just watch…