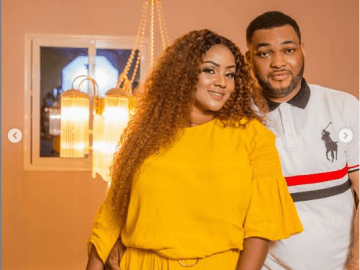 Juliet Ibrahim  for some weeks now have been in the media for a positive vibe as she outdoors her long awaited book which talks about her entire life so far. In the said book it is also revealed  what caused her marriage to breakup with Kwadwo Safo Jnr.
Juliet Ibrahim posted on her Instagram  blasting a television presenter of Tv Africa  who mocked her to return to her ex-husband, Kwadwo Safo Jnr and stop wasting her time searching for 'Mr Right' reads;
"You say I should go back to my ex-husband and stop waiting for Mr Right, even after all I went through with him and how he's moved on with the lady he impregnated while we were married?"
Read meanings into the above post by Juliet Ibrahim, it's obvious that Kwadwo Safo Junior's current wife, Zainab is the side-chick Juliet Ibrahim referred to in her post.
If indeed this is the lady who broke up Juliet's marriage then she indeed went through hell and back to be where she is now.
Check out photos of Kwadwo Safo Junior's wife, Zainab AkA Juliets former rival😋