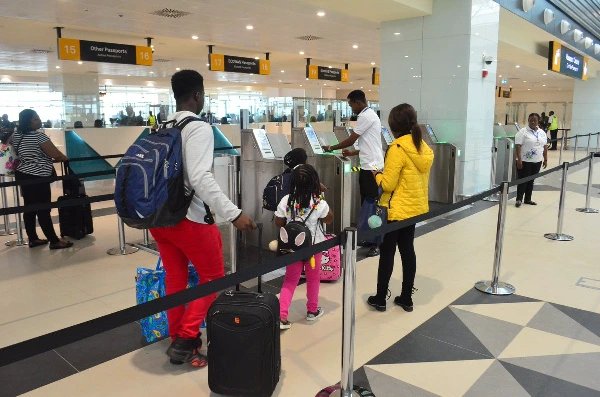 The Airport immigration officers have been accused of illegally taking money from foreign nationals and refusing to issue receipt after payment.
According to Business and Financial Times, these officers 'pocket' visa on arrival cash leading to revenue leakages.
A South African national who arrived in Ghana on October 24,2019 was greeted with the unprofessional activities by some airport immigration officers at the Kotoka Internal Airport, Terminal 3.
She was forced to pay cash even when she insisted to make payment with her visa card.
"I told them I don't have cash so I want to swipe my visa card to make payment; they said 'no', I should go and withdraw money from the ATM."
Contrary to this, there are other options for payment which includes visa payment. The perpetrators of this act are believed to be causing financial loss to the country since monies collected from these foreigners are not accounted for.
The South African woman who narrated her experience added that, immigration officers made her pay a lesser amount of GH¢500 instead of the initial GH¢800 when they identified her as trouble for insisting on a receipt after payment. Adding that, the officers diverted her to an 'unapproved route' after her encounter with them.
"They told me I can't have a receipt. I didn't want to insist on that because I was scared they could revoke my visa, because they were all together in that: from the one who stamped my passport and the one the one who takes the cash. They were communicating in their local language and I didn't understand what they were saying"