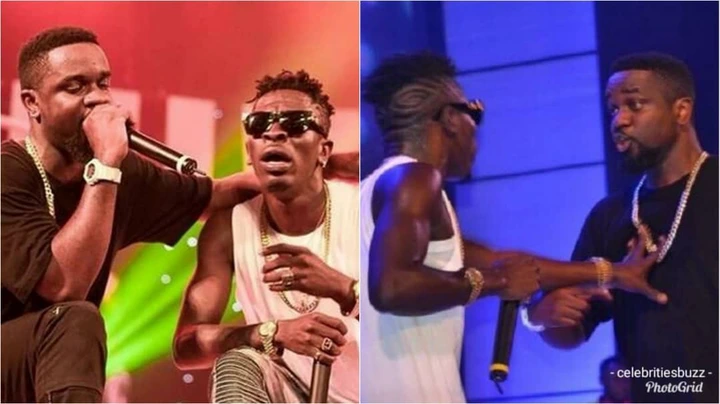 How can Shatta Wale in 2015, say Sarkodie is not a cheap artiste and now turn around and be tagging him as broke and expects the world to believe whiles according to Forbes, Sarkodie is among the 10 richest musicians in Africa.
In 2015, Shatta Wale said these words to show his love and solidarity to Sarkodie. Those were the years of two musical heavyweights joining their forces together to promote Ghana music.
Those were the years when Shatta Wale was a great admirer and fan of Sarkodie and was full of praise for the rapper.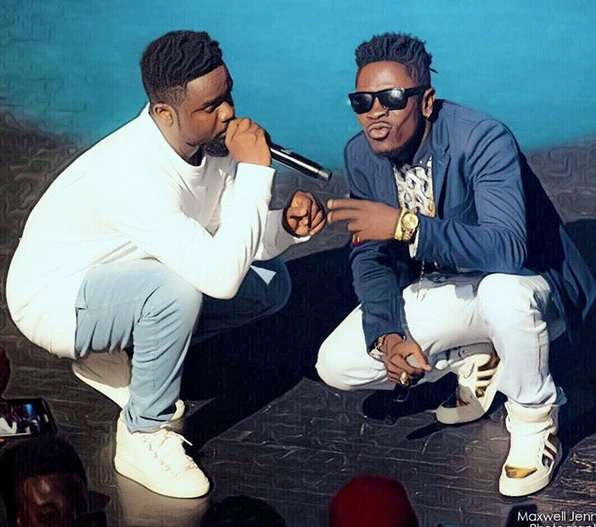 Those years saw Sarkodie and Shatta Wale collaborate to produce bangers and hits like 'Dancehall Commando", etc… They shared the same stages and there was a formidable force; they weren't a group but they were certainly more than brothers.
The whole world, then, was expecting these two superstars to maintain that rapport and positive vibes as they fly up high the flag of Ghana.
But in 2016, thereafter, things started to change and brothers turned enemies. It all started as a normal social media stunts but it degenerated into heated arguments and disagreements.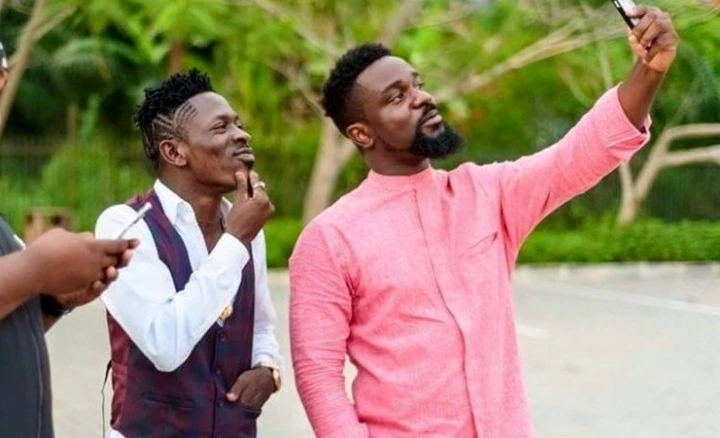 Shatta Wale did several videos to throw jabs at Sarkodie and in most instances, Sarkodie replied with a subtle tweet or photos.
In 2018, it got murkier and Sarkodie had to release a diss song title 'Advice' to put a lock on the ballistic and loud-mouthed Shatta Wale who was running riot and unperturbed with his derogatories.
In 2020, the story remains the same, although Shatta Wale has buried the hatchet with Saminoi and Stronebwoy, the beef between himself and Sarkodie is not ending soon.
In most of the situations, Shatta Wale can be blamed to be the one fuelling all the controversies and social media hullabaloo. It appears Shatta Wale always wants to be in the news and will do everything possible to be heard.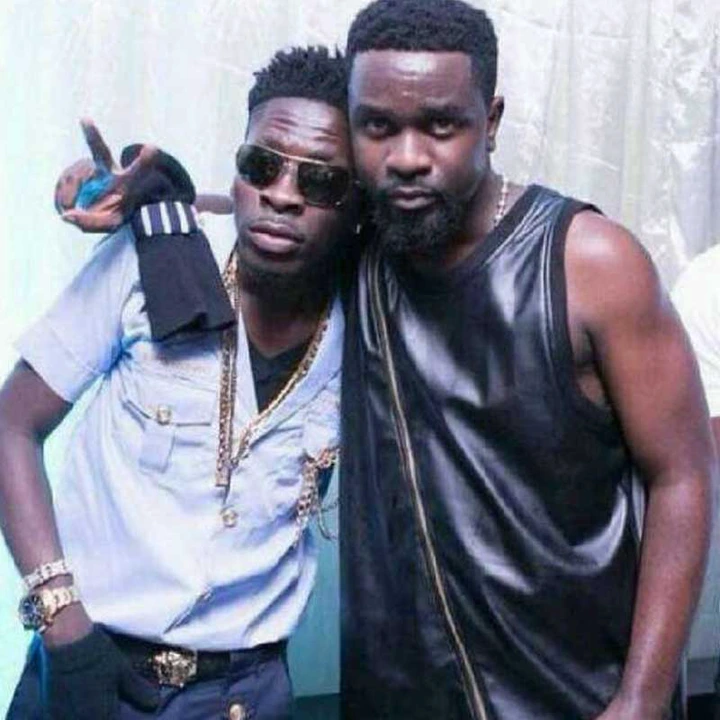 One interesting thing was his consistent jabbing and castigating of the efforts of Sarkodie. His videos and tweets are sometimes more than the tangible lyrics of his songs. At times, Shatta Wale frightens us with his caricature visage when speaking in these videos with a twist of the mouth to match the size of other organs on his face.
Truth be told, Sarkodie is more valuable, wealthier and has achieved more through his music than Shatta Wale.
I believe whatever the misunderstandings are, one party must understand that relationships are meant to be broken and some when broken, cannot be mended.
Shatta Wale has been accused by all the people who were once close top him to possess a very envious, cunning and jealous spirit.
Pope Skinny and Archipelago, amongst other people, have got something nuance to say about Shatta Wale.
It is high time the Shatta Movement fraternity and the fans point out to Shatta Wale to reconsider some of his decisions and make it a point to avoid offending people because Life is always too short to be bragging and showing off.
After all, is said and done, money, fame, and power can not forbid you from tasting defeat, shame, and death.
A tweet below: