Keri Hilson has opened up on how she met Ghanaian Dancehall and Afrobeat music Star, Stonebwoy.
According to Miss Keri Hilson, She met Stonebwoy through a Ghanaian living in the USA who happens to be Stonebwoy's friend.
Narrating how it all happened, the American singer revealed that she was on a plane with the Ghanaian who told him about Stonebwoy.
According to her, Dosty, Stonebwoy's friend was seated next to her on the plane and they have a lot of conversations.
She added that the Ghanaian guy mentioned Stonebwoy and Sarkodie as very great musicians and asked her to check them out.
She revealed that she already knew about Stonebwoy and Sarkodie and admitted they were very dope artists.
Upon landing at the airport, the guy called Stonebwoy and made her speak with the Bhin Nation President and that is how it all started.
Later, Stonebwoy visited Keri Hilson in the USA and they visited the studio and that gave birth to their new song, 'Nominate'.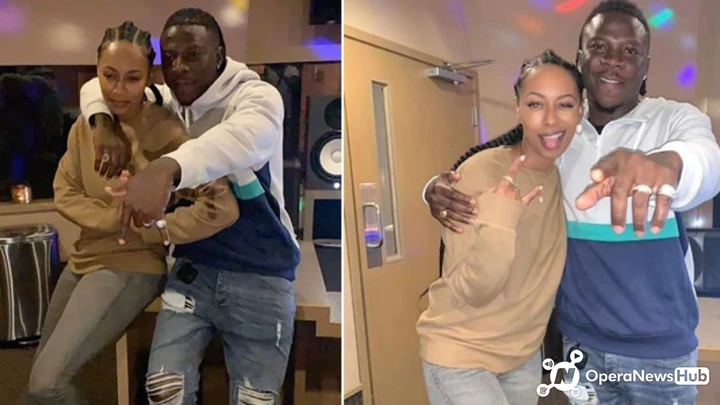 Keri Hilson added that she has recorded several songs with the African Dancehall giant which will be coming out soon.
She also expressed how working with Stonebwoy on the Anloga Junction Album was full of fun and a great vibe.
The 'Knock You Down' singer cited eating Ghaianain foods, speaking Ghanaian language among others as being very fun.
She stated that working on the recording of the songs was the most memorable moment during her time with Stone.
In more related news, the singer has also revealed that she will be in Ghana for the next Bhim Concert in December.