Former Rufftown Records signee, Miss Forson, has opened up in an interview of what led to her expulsion from Bullet's record label.
Ms Forson was signed to Bullet's outfit before the demise of Ebony Reigns and when Bullet announced her signing, he was emphatic that she together with other signed as Wendy Shay would blow up, much like the late dancehall queen.
But never materialised because it seemed all the attention was directed at Wendy Shay and Ms Forson was just a shadow at the entertainment outfit.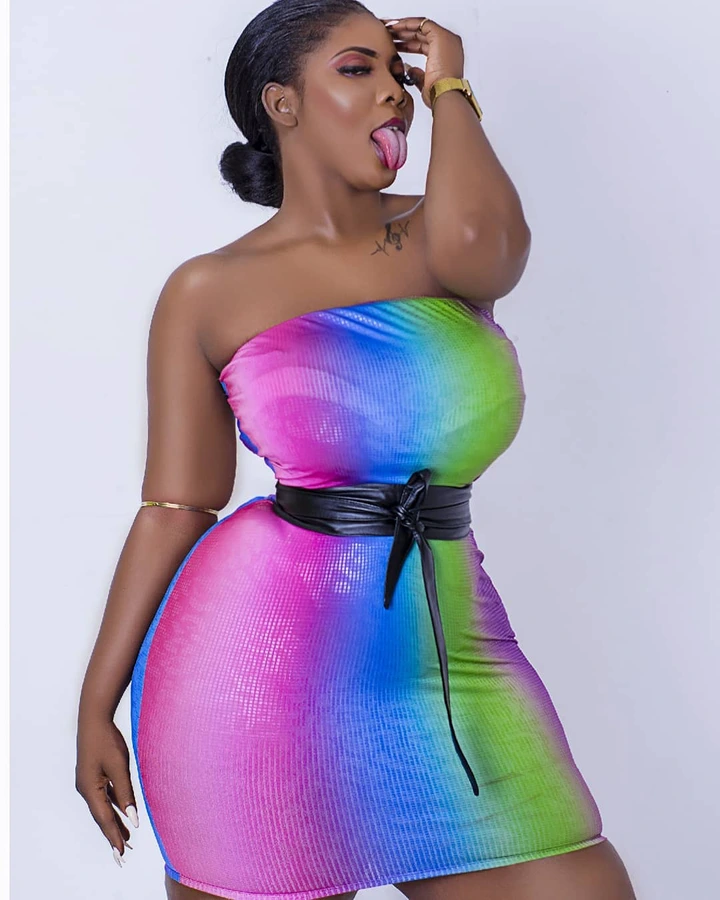 When Ms Forson realized she was missing out on her talents because Bullet and other management members refused to help her, she together with Brella complained bitterly to Bullet on several occasions but their complaints fell on deaf ears.
According to what was gathered, her complains became irritating and she was told to leave or stay and be obedient as a good signee.
According to Bullet in an interview, "He knows what he is doing and Ms Forson's time will come" …whatever that meant.
This led to her joining D Black's 'Black Avenu Muzik' and there was a cloud hanging over why she left Rufftown Records.
Well, Ms Forson herself has broken her silence revealing the real reason why she left the record label during a recent interview on TV Africa.
According to her, Bullet demanded a colossal amount of money from her which she didn't have.
In Ms Forson's own words, Bullet demanded $50,000 from her to fund her project after signing her. But because she didn't have that amount of money, she was kicked out and replaced with another person who could afford the money.
Watch her interview below: