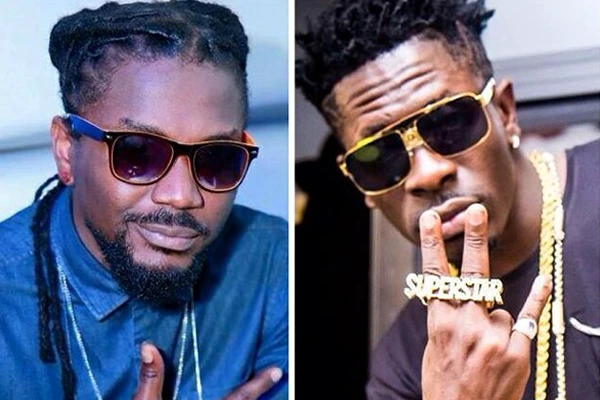 Controversial Ghanaian musician Shatta Wale
has said that he feels sad that when rich musicians are mentioned, Samini would
come last.
He said Samini did not make good use of the
opportunity he had when he was the reigning Ghanaian musician some years ago.
According to Shatta Wale, Samini simply allowed himself to be cheated, and this saddens him so much.
Shatta Wale made these remarks in an interview with Metro TV's Paul Adom Otchere recently.
He said: "Samini was a legend, he tried to
put Ghana on the map then, but he allowed himself to be used so much that he
was not even aware."
To Shatta Wale, Samini is poor because he has not made much fortune as compared to himself.
Shatta Wale added that Samini is now aware
that he has been used without him gaining anything.
The controversial musician had always touted
himself as the richest musician in Ghana.
He was formerly of the brand name Bandana,
but went off the music scene for a while, rebranded and became known as Shatta
Wale.
It is also good to note that he became very
popular following his feud with Samini and Kaakie at the 2012 Ghana
Awards when he returned to the music scene.
it seems Shatta Wale has become more popular than Samini, and richer, as he
claims.