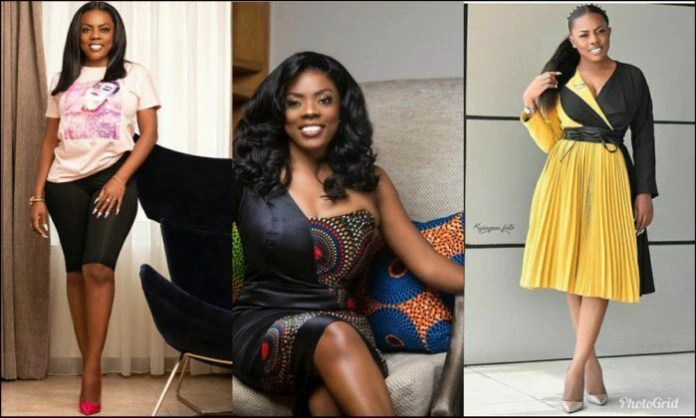 Contrary to what is been speculated in the media, Nana Aba Anamoah has revealed that she is not single but is in a relationship with a man who loves and adores her.
Speaking with KSM on Friday 22nd November 2019, Nana Aba Anamoah stated that she is in a serious relationship.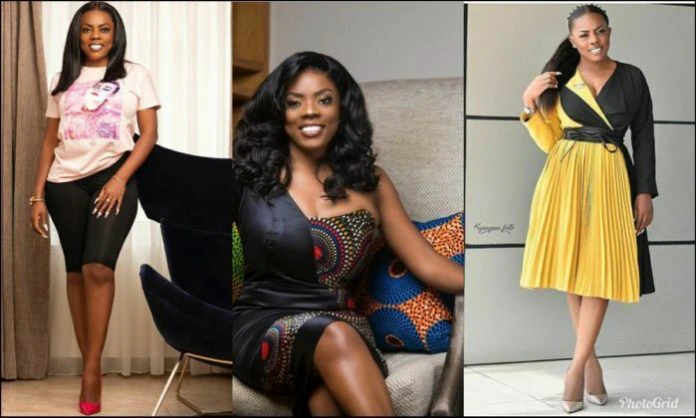 She added that if the current man in her life messes up, he should know there are thousands of men lined up waiting to grab her.
" As a young woman growing up, if men are not chasing you then you should know there is a big problem with you. Even though I'm in a relationship, I still have men flooding my inbox on daily basis with proposals and the man in my life knows very well that if he messes up, there is someone waiting to take his place." She stated amidst laughter.
When asked if she would ever get married or have children in the future, Nana Aba responded saying; " I am not against marriage at all. As a matter of fact, all my sisters are married and I am happy for them. If marriage comes my way, I will get married but if not I won't go and cry about it".
She added, " Society has put too much pressure on women to be married at all cost meanwhile there is no single verse in the Bible that says women must get married. Marriage doesn't make you complete as a woman, it's rather a bonus to your success story especially if it is a good marriage."
Nana Aba further revealed that she is currently happy with her 19 year old son and is not looking forward to having another child even though she loves babies.
" I have a man who loves and adores me and I have a son who fulfills me. I am happy, I am fulfilled, I feel accomplished. As for kids, I get excited when I see my friends with little babies running around, seeing them makes my ovaries tickle….but my problem here is, with my busy schedule I don't know if I can have enough time for my child because I am not in support of nannies taking care of my kids, I would love to raise my child/children by myself." Nana Aba reiterated.