When Ghanaian comedian Funny Face moved on after divorcing his ex-wife, Elizabeth Nana Adwoa Ntim amidst cheating rumors and allegations of infidelity, we are thought the lessons he drew from that bitter lesson will guide him through his next relationship. 
But it seems that might not be the case as Funny Face gave a subtle clue that the relationship he has with his current girlfriend and baby mama-with whom she has twins could be over.
Ghanaian lawyer and blogger based in the UK, Chris Vincent Agyapong had a private conversation with Funny Face to ascertain the real catalyst behind his outburst.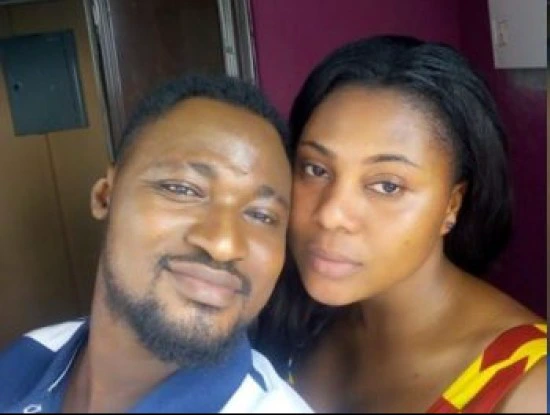 Later Chris wrote this on his Facebook timeline to suggest Funny Face's baby mama had a hand in the brouhaha. Chris Vincent wrote: SHOCKING: "I just had a long conversation with Funny Face on a very sad developing story involving his current baby mother—I've advised him to ignore some things! Sometimes your own woman can drag you down—all guys need to learn."