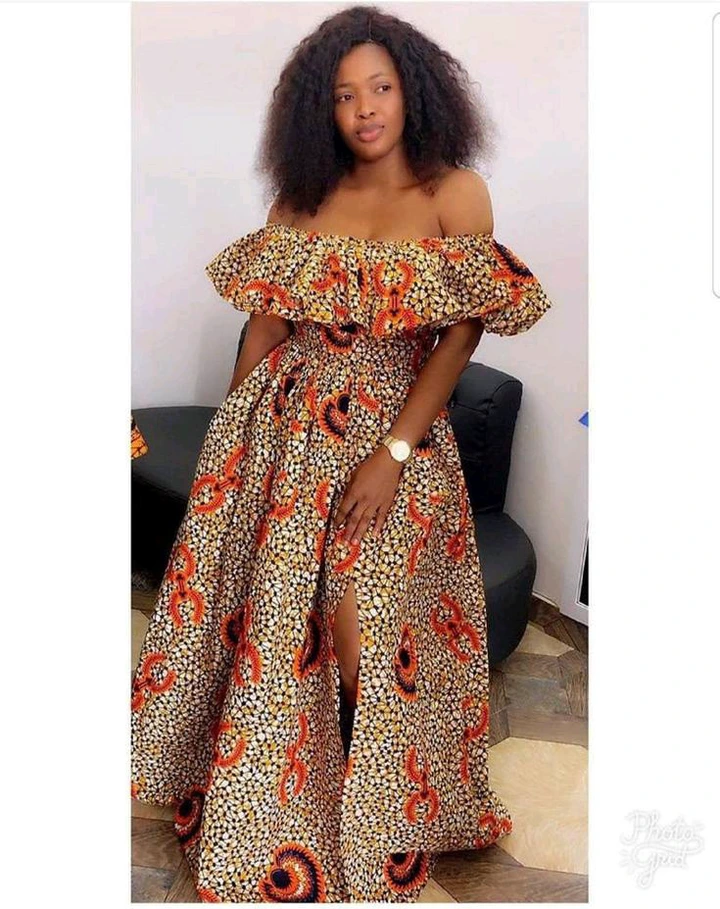 Ankara and lace fabric is one of the most common prints in the contemporary fashion world. Asides from being designed separately it could also be styled together to make something more fashionable and beautiful. The idea of combining lace with Ankara fabric is now very common among men and women. These can be sewn into many designs like blouses, gowns, pant trousers, skirts and blouses, and many more.
Furthermore, fashion designers help recreate these styles into something elegant and eye-catching. In this article, I will be discussing various styles to make with these fabrics, below are some designs to try out.
Off-shoulder gowns are the latest and most popular attire among both young and old women. It is a type, whereby the neckline is exposed. When styling this style, making use of a good accessory brings the beauty out.
When designing the skirt and blouse, one should try putting more creativity to the top. As a lady looking for a good style for any occasion, a skirt and blouse is a good choice to consider.