Social media especially Twitter, yesterday descended on the Gh-one news anchor and journalist with body shaming, claiming her sitting manner had exposed her artificially padded hips. 
The picture went viral and trended on Twitter for several hours. Serwaa Amihere is no doubt a beauty goddess on the screen of television in Ghana.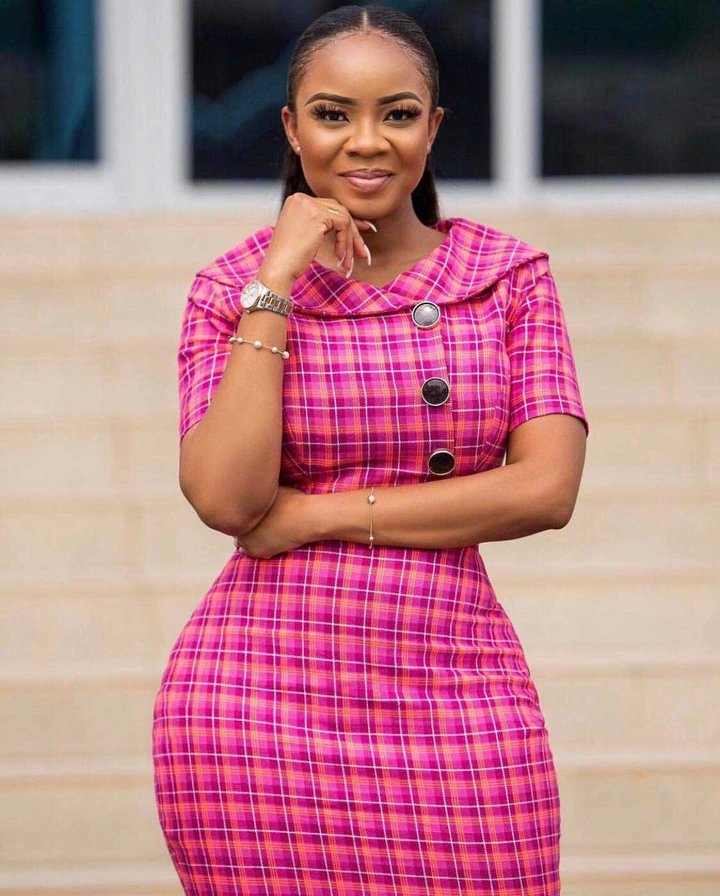 Earlier in the week, she became a subject of troll for an interview she had with information minister, Kojo Opong-Nkrumah. People came to a conclusion that she did not come to the interview prepared as the minister, in their opinion had the better of her.
Then came the photo episode. In the said picture, Serwaa, hosting the Gh-one morning show GHtoday was seated and had tilted to her left side in the chairs. The angle of the picture appeared as though her hip had been padded. Some claimed it shows evidence of plastic enhanced body.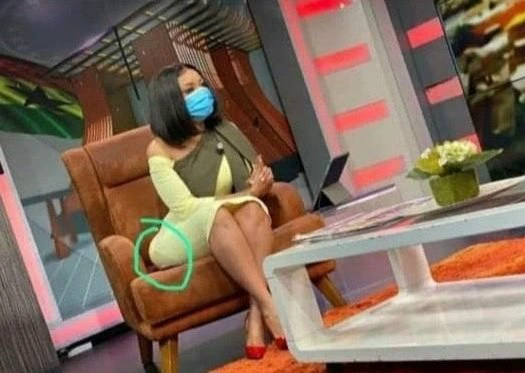 In all the trolls, the journalist did not respond. She never uttered a sentence to defend herself. Not even her godmother, Nana Aba Anamoah came to her defense like she always does.
However, this morning, she sent her response in a subtle manner through a similar picture post posing similarly. Cleverly telling her critics she doesn't care. As if to say, "you can come and troll again. This is my hip".
The same angle and position. Same protruding hips.