Blue Ivy Carter went to the Lakers basketball game with her superstar Rapper dad, JayZ Shawn Carter.
Blue Ivy Carter is the first child and daughter of both Beyonce Knowles Carter and JayZ Shawn Carter.
Blue Ivy is pictured in a blue denim jacket, a black trousers and black inner weat, with beautiful long braids, while her father was pictured in a black trousers, sweats and a cap.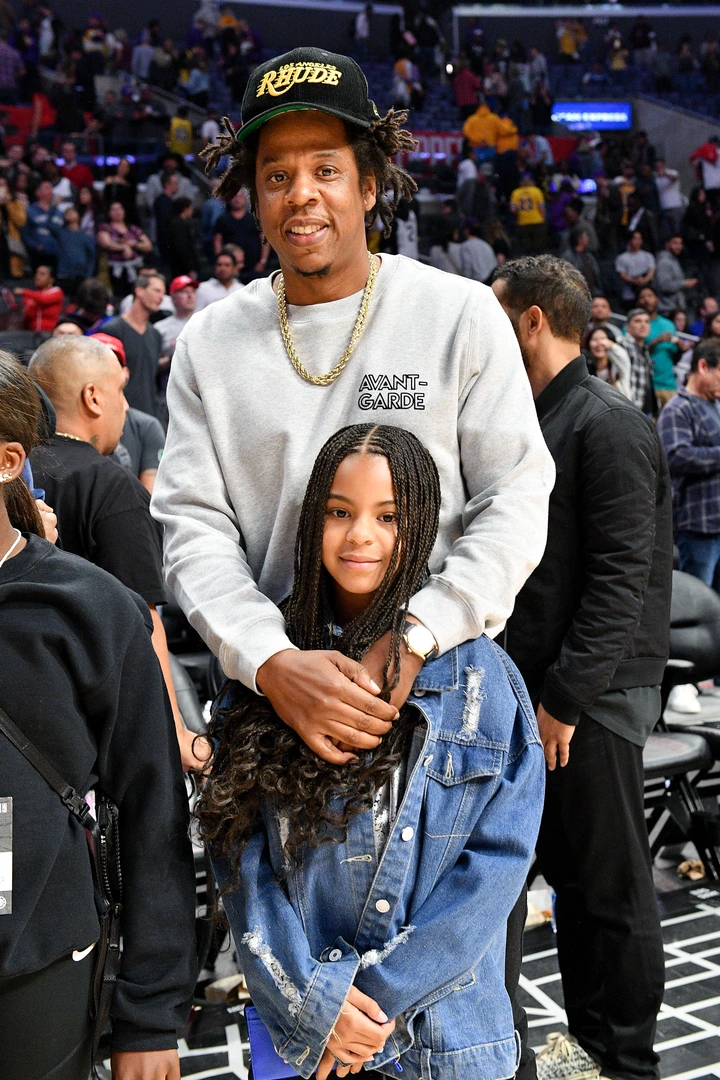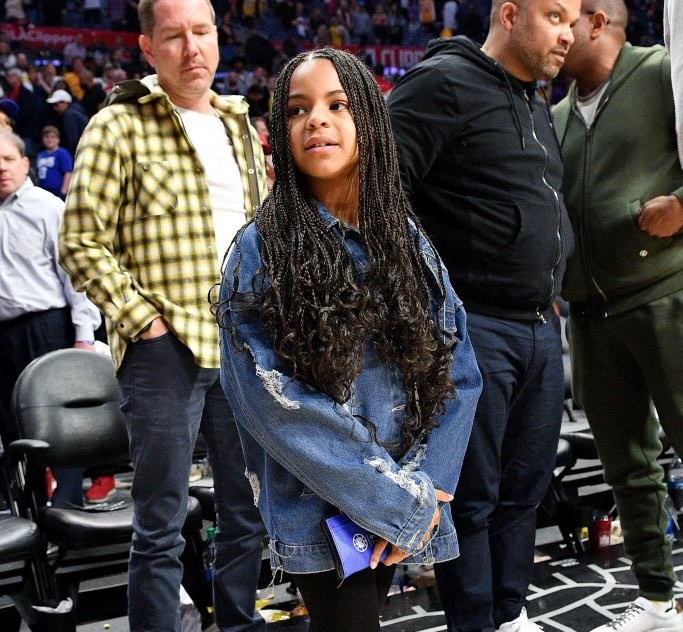 Clips from the basketball game posted on ESPN's twitter page show Blue Ivy being shy when LeBron James approached her and her father to greet them, Blue Ivy proceeded to tell her father JayZ to ask LeBron James for a signed ball for her, but JayZ declined and asked her to ask him herself in an adorable way, LeBron James obliged and agreed to send her a signed ball today Monday.
Several pictures show Blue Ivy and her dad JayZ having beautiful father and daughter moments. Her mother Beyonce and her twin siblings, Sir and Rumi Carter, were all absent from the basketball game.
Pictures below shows how Blue Ivy is growing beautifully…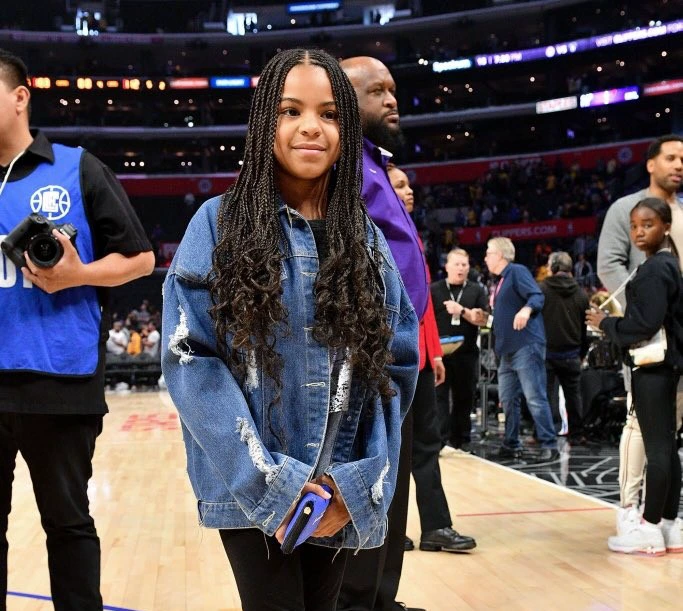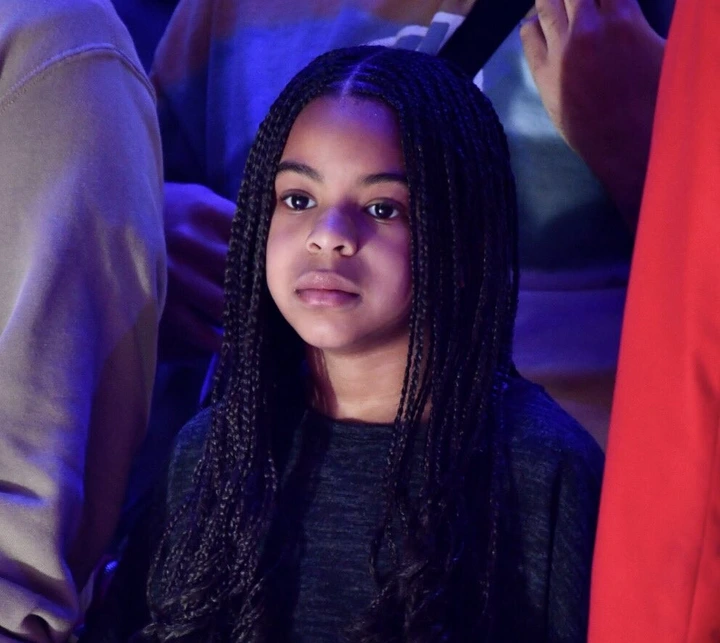 Lakers ended up winning the game!….