Children are blessings from God.Many are those who crave, wish and pray for such blessings but do not have it.
To avoid criticism,insult and disrespect, some also go to adopt children from Foster homes to build their family.
Tracy Boakyi is a City Entertainment Award nominee, nominated for Best Indigenous Actress Of The Year.
https://www.instagram.com/p/CCD2pm1Hv9v/?igshid=1o78hjtz0s5zy
The actress,producer and entrepreneur speaks with beaterness to the camera when Zion Felix went to interview her earlier today.
Not too long ago she was seen on Instagram thanking God for her second baby she got in May after her first son,Kwaku Danso Yahaya.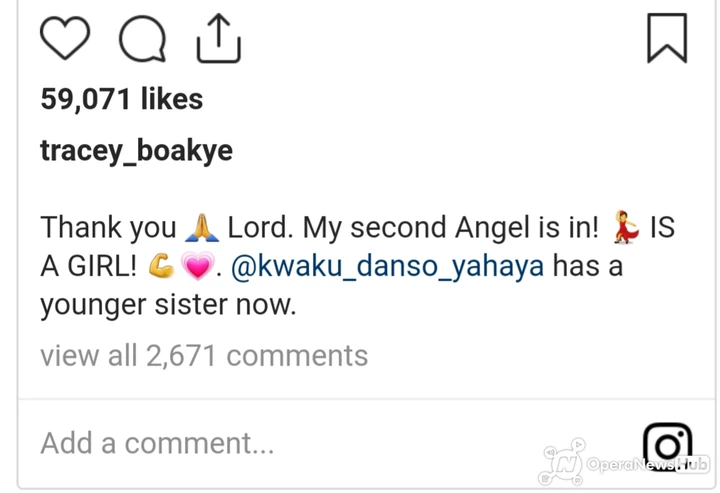 Following her second Angel came names people called her because she hasn't been seen with a man to introduce to Ghanian as a husband. Among the numerous names,the very one that went down into her spine was the same name that was given to Actress Mercy Johnson "Baby Making Machine ".
Speaking to the camera on Zion Felix Tv,she said many are those who would want to be in the position of having her baby but do not have.And if she had the strength she would have given birth more that what she has now because children form family and your children will be your family, some time to come.
"Whichever blogger that Tagged me as a baby making machine, your reward is on this earth and don't expect God to bless you with kids when you call me a Baby Making Machine "she said.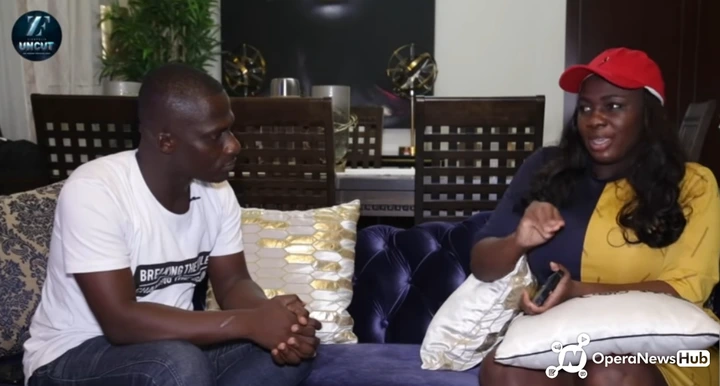 Throwing the jabs,
She said,Do not laugh at someone whether or not they have kids because it's a blessing and today if you dont have money you can't have kids because you need to slay your child, cloth and take your child out for holidays.
Don't compare me to the slay queens because I am going to have five children.I just started, I have three more to go.The stardom was added to my life.I had my life before fame.I won't remove all my children in the name of shape ."
She then warned the blogger who wrote the story about her to look for her and apologize to her if he has no child yet.