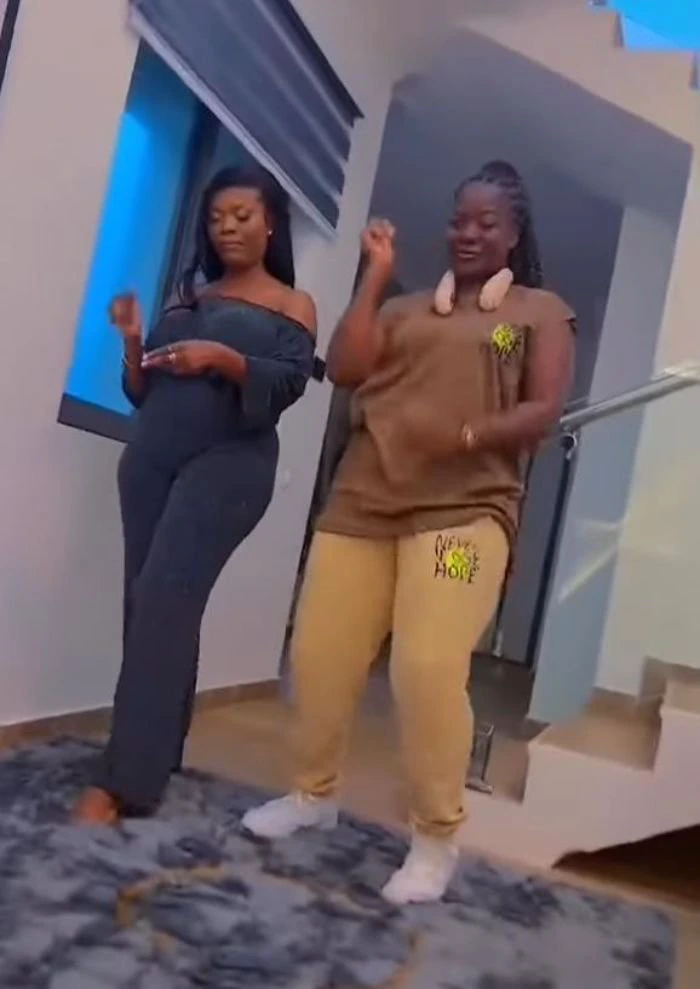 Deloris Frimpong Manso, a.k.a. Delay, has taken her time to show her fans the fun side that she rarely sees.
The presenter has been in the news the past few days after her interview with UN.
Snippets of the interview have been circulated across social media as it continues to trigger conversations around Dr. UN's "fake" awards.
While many have said the interview was an eye-opening experience, others have bashed Delay for her brutally styled interviews.
Blakk Rasta, an opinionated colleague, is one such critic who has shown they aren't fans of the interview.
Despite all the criticism, Delay has resisted the urge to comment on her work, which consistently receives mixed reactions.
Speaking of mixed reactions, Asantewaa  of TikTok fame had the privilege of dancing with Delay in a rarely seen way.
As severely as Delay danced, seeing her let down her hair in the TikTok way was refreshing.
Meanwhile, check out the video below.