TV personality, Deloris Frimpong Manso aka Delay is 'playing with the minds' of her fans after she shared a photo of her baby bump (the photo did not reveal her face though) and a very handsome baby boy believed to the rumoured child she gave birth to last year. 
Somewhere in December 2019, rumours went wild that Delay who has kept everyone in the dark about her relationship status announced in an Instagram post that she has 'found her purpose in life.'
"December 2019. The best month of my entire life. I found my purpose for life and my reason. Forever grateful. 🍀🌺🌷🌻🌼🌹🌸😍💞💖💯👄😙".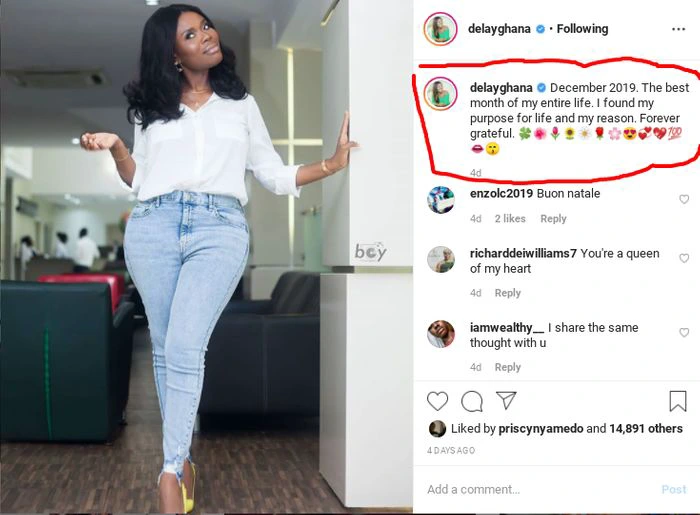 Confirming the news in a subtle way barely 24-hrs ago, Delay shared a photo of her baby bump which she managed to hide from everyone, including the eagled-eye of the media.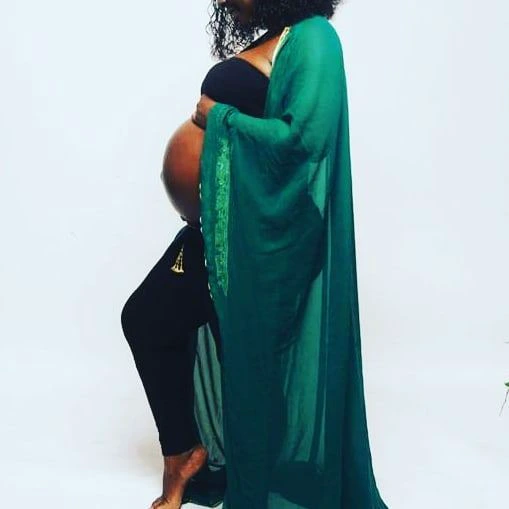 She also shared a photo of the baby smiling in the arms of the man believed to be her baby daddy.