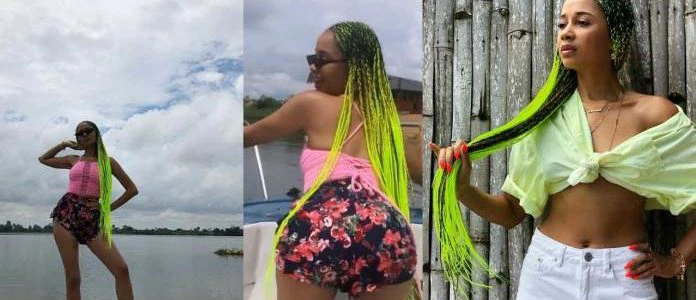 The ex-girlfriend of rapper AMG Medikal Deborah Vanessa aka Sis Derby has caused serious 'traffic' on social media after a video of her seriously twerking on a cruise ship surfaced on social media.
In the video, the singer who was in a cruise boat flaunted her backside and danced with excitement and all happiness to show Medikal what he is missing.
Watch video below:
Some people including some celebrities commented on the video.
Read some comments below:
@lydiaforson referred to Sister Derby's backside: "It's shaking ooh ."
@ghdopenation recalled their song concerning backside: "You see the Girl Ein Back."
@_masanaalfa had this to say: "Oh God derby you're shaking the boat I love you!"
@sarkodieakeg wished he could date Sister Derby: "How I wish I have the power to date sister D."
@warrionthaq commented: "Lol… I can't even see what you actually shaking…lol You're funny Dabbie."