Multiple award-winning Nigerian musician, David Adedeji Adeleke, popularly known as Davido has in a long tweet on his official twitter handle made statements that Ghanaian entrepreneur and business mogul Dr. Osei Kwame Despite has stolen his Assurance 2020 wedding plan and executed the exact same thing for his son, Kennedy Osei, and bride Tracy.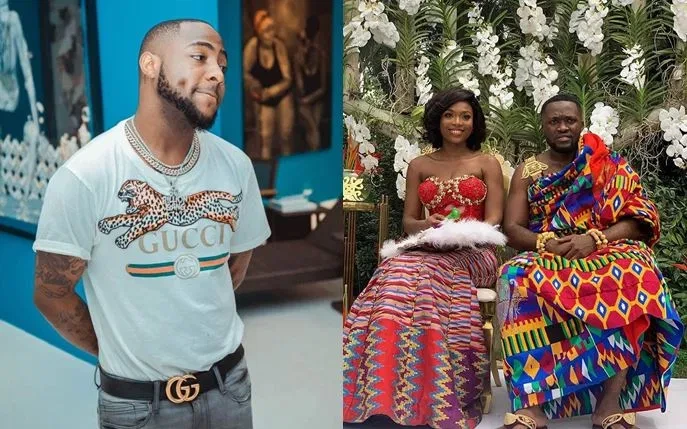 According to the musician, judging from the way and manner the Ghanaian business moguls son's wedding was organized and the videos he's seeing on social media, he has no doubt in his mind the concept was stolen from him.
When asked whether he had had any personal dealings with the entrepreneur or persons close to him to have discussed his wedding plans for there to be a possibility of that which he's alleging; the ace musician said;
"Ghanaians aren't known for such show of opulence. Ghanaians are very modest people as compared to us Nigerians. When they even have money they're afraid to show it. From the beginning of last year, I have been talking about how I will be marrying Chioma, my girlfriend, in a grand wedding which I even named as Assurance 2020."
"I have been talking about the line-up of luxury cars and how I will use horses and all, everyone knows this. All of a sudden you see this Ghanaian couple doing the exact same thing. Clearly, it is my idea they have stolen. I even understand his father is a very rich man in Ghana, meaning they can afford to steal my idea and implement it," the singer said in a short interview.
Davido, known for his musical prowess and excellent stage performances, is unarguably amongst the biggest and most talented names within the African musical space.
With billboard top hits like Assurance, Fall, Blow my Mind, Risky and a catalog of singles that enjoy constant airplay across the entire globe, the under 30-year-old musician has featured music icons of the western world on some of his hit songs.