Cecilia Marfo has shaded Empress Gifty for enhancing her a$$ and always using it to shade others, saying, "She's destruction to those looking up to her as a gospel musician for salvation."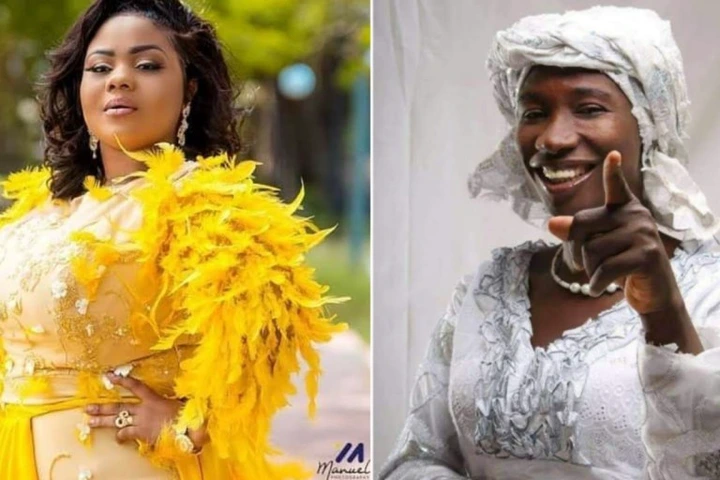 Empress Gifty doesn't  allow criticism about her newly acquired  boots and most of her colleagues are quiet over it. Still, Cecilia Marfo gathered the courage to tell it all in this video, as she advise other gospel musicians against doing that.
According to Cecilia Marfo, as a gospel musician, a lot of people are looking up to you to come to Christ, and seeing that you have enhanced your body might force them also to do the same even if they don't have the money to afford surgery, they will take pills that might harm them in future.
Cecilia Marfo then added that most women enhance their bodies for men but forget that it can't keep the man no matter how hard they try, and as a gospel musician, it's wrong for you to do that because it sends a very wrong signal out there.
Watch video below;