What at all does Benedicta Gafah wants to achieve with her numerous hips padding which she has consistently been using to increase the size of her hips. These days most women wishing to increase their physical attractiveness adhere to there artificial body enhancement.
This technique is often used by slay queens to create the illusion of a curvy shape. But this is often taken to the extreme and in such situations, it causes embarrassment to the person.
In this day of social media, the least mistake a persons, especially celebrities, do in the quest to look good before the public may end up causing irreparable damage to one's reputation.
One of such bad moment just visited actress Benedicta Gafah. The screen goddess post a picture of herself in a jumpsuit outside on Facebook.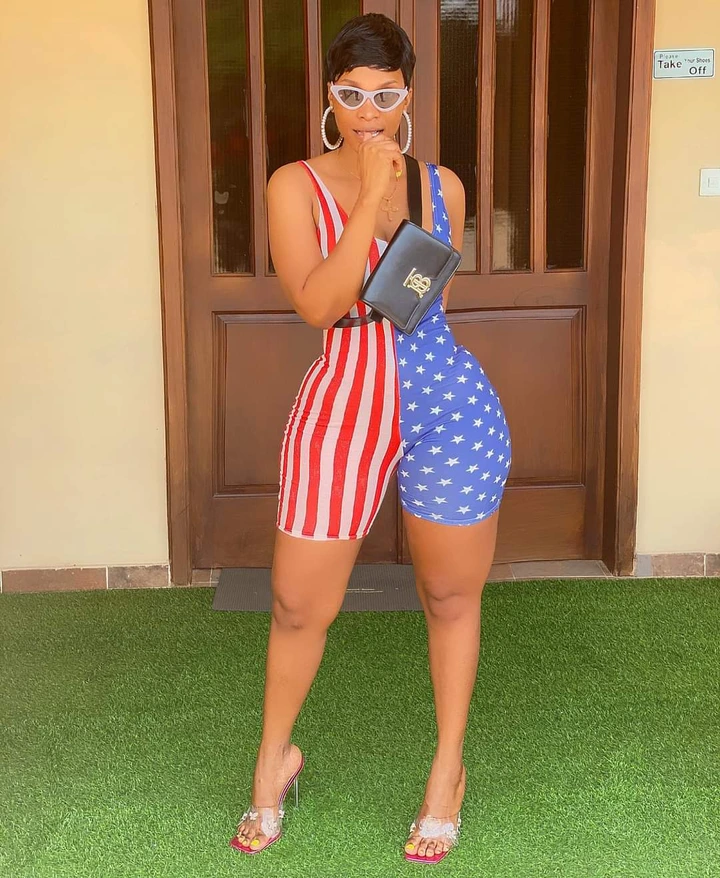 At a glance, the glowing skin of Benedicta appeared clean and well tucked in the American flag coloured jumpsuit.
However, social media is too public and such a wild street. The streets of social media go beyond a glance.
Soon after the picture was posted, the eagle eyes of followers came to duty. Even before zooming the picture, the apparent dislocated hip pad of Benedicta could be seen miles away. The nature of her pose did all the damage.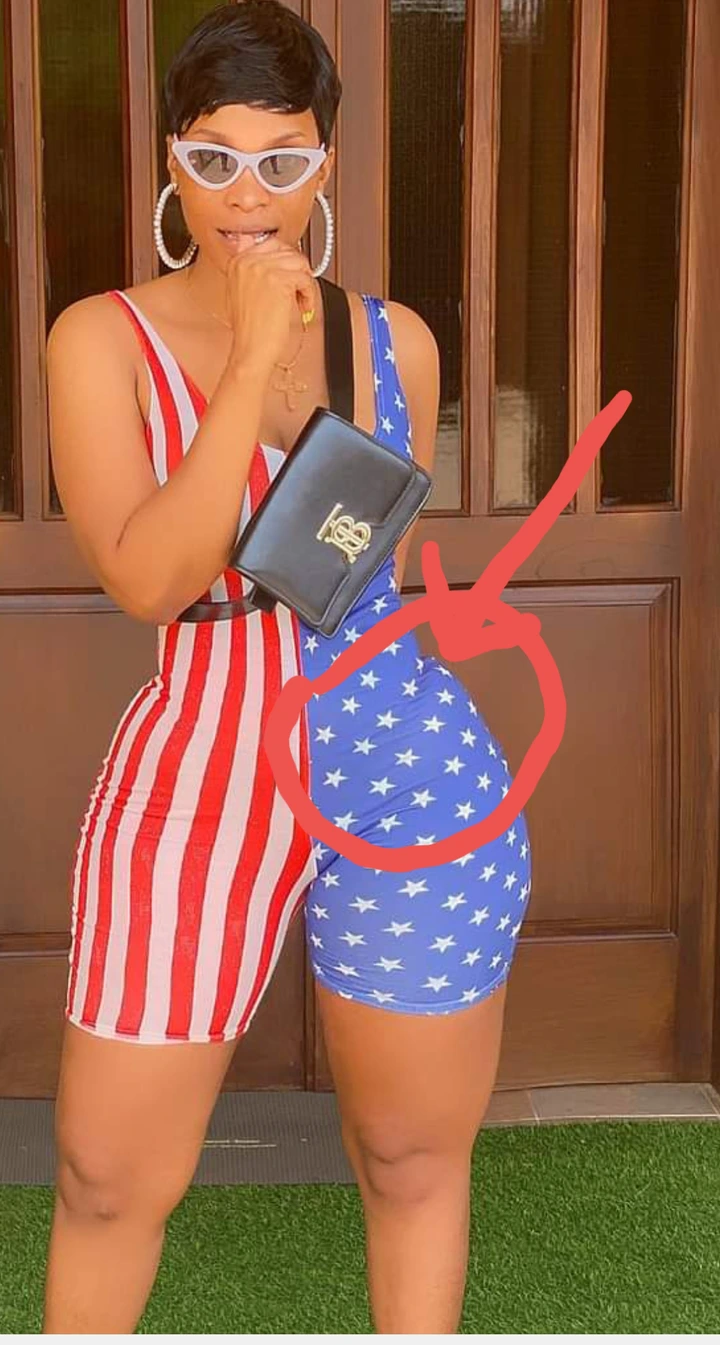 The actress had obviously presented to the public, a wardrobe malfunction picture.
The comment section obviously and predictably did not go soft on her. Followers took a screenshot and attached to comment and came hard at the actress.