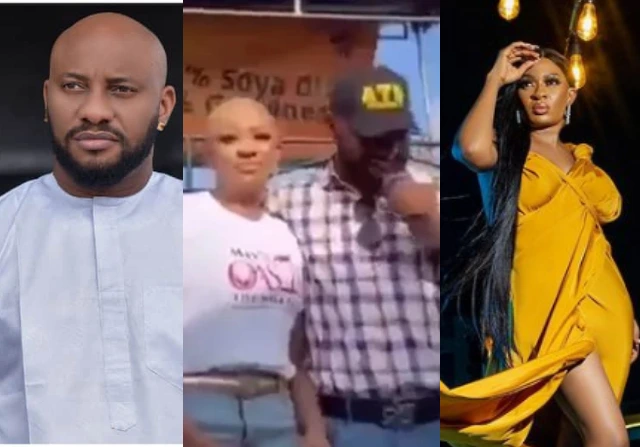 Yul Edochie, a Nollywood actor and filmmaker, is thankful. The actor is counting his blessings and thanking God for answering several of his prayer points.
Yul confessed that he sometimes gets down on his knees to pray and finds himself speechless. When he looks back and realizes that all of his prayer points from years ago have been answered, and He has even added more.
Using himself as an example, Yul urged everyone awaiting a miracle from God not to give up. This comes just hours after his reconciliation with his first wife, May Yul Edochie.
Judy Austin, the pair whose marriage had been damaged following his affair and marriage to a coworker, was seen in public for the first time. Over the weekend, the actor surprised his girlfriend, May, at the inauguration of her charity.
"SOMETIMES I GET ON MY KNEES TO PRAY AND I LACK WORDS TO SAY. I LOOK BACK AND REALIZE THAT ALL MY PRAYER POINTS OF YEARS BACK GOD HAS ANSWERED THEM AND HE EVEN ADDED MORE. IF HE'S YET TO ANSWER YOURS DON'T WORRY HE WILL. BELIEVE, HUSTLE, NEVER GIVE UP AND DON'T BEEF NOBODY. THE SKY IS BIG ENOUGH FOR EVERYONE TO FLY. HAVE A BEAUTIFUL EVENING".