Dr. Elsie Effah Kaufmann comes from Assin in the Central Region of Ghana, with both of her parents coming from the same region. Her parents were both teachers who did not allowed their children to waste around without taking their books serious. She was the first born of her parents.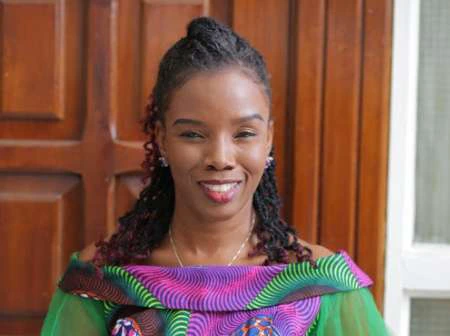 In her home with her parents and siblings, there was nothing like second in position. Everyone was supposed to end the term with a first position on their terminal reports.
Dr. Effah attended Aburi Girls where she attained a scholarship after completion to study in abroad. On her scholarship form, she was supposed to enroll and study at United World College of the Atlantic in Wales in 1988. After completion, she proceeded to Pennsylvania with Bsc Engineering, Msc Engineering, and later PHD in Biomedical Engineering.
She obtained three very good certificates from all these wonderful Universities in America and later got married to a white American and had all her three very beautiful children with him. She also obtained a marriage certificate with getting married to him, but the unfortunate thing came up after spending a lot of years in her marriage and later getting divorced to her American husband in court and obtaining another divorced certificate as a result.
From her marriage, she gave birth to three children with two females and a male who are all still in school. Her first girl is also in Pennsylvania University offering Science course with the second female doing same. But the only boy just completed Junior High School awaiting result.
For twelve (12) years Dr. Elsie has been the quiz mistress of the National Maths and Science Quize (NMSQ) after Dr. Mariam Ewurama Addy passed on to glory. She is the Senior lecturer and Biomedical Engineer at the University of Ghana, Legon.
Dr. Elsie was a member of the Planning Committee set up by the Academic Board of the University to make proposal for establishing the faculty of Engineering Sciences and was also a member of the three-persons implementation Committee set up by the Vice-Chancellor following the submission and adoption of the Planning Committee's report. She was also the first head of the department of the school's Biomedical Engineering in 2006 and served as head for a number of year till 2016 because she was the brain behind the establishment of the faculty.
In 2017, the quiz mistress, was the Impact Africa Summit Laureate for Education in Ghana. She was recognized by many and had many awards and positions and was chosen to be the quiz mistress for over 12 years now. However, her recognition in the education of Ghana and for being a role model and inspiration to many young girls gave her the platform to get to the position she has attained now.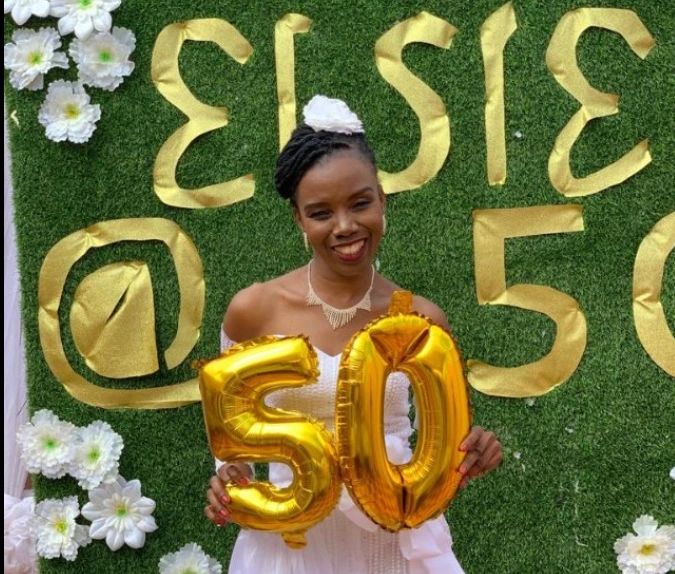 Did you know Dr. Elsie Effah has already turned 51 years? Yes, the pretty lady we see on our screens leading the young students in the Maths and Science quiz has already turned 51 years. She turned 51 years in last September. She looks so young and beautiful than her age. One might think she does not have any challenges in life and that might be the secret to her beauty and intelligence, but it's not.
She said in an interview with Lexis, the JoyFM Award winning journalist in a Personality Profile that, lack of cooperation and unjustified expectations are some of the challenges she faces in life, but she always seek advice from her mentors. This means there's the need for everyone to have a mentor in order to reach our goals in life.
She said hard work doesn't kill, it rather pays so everyone must strive to achieve the goals they have set for themselves.
Dr. Effah is still single and she has not allowed that to weigh her career and where she wants to reach in life. With being a lady with three children doesn't make her look inferior and put her back to where she wants to go. She doesn't frown her face because she doesn't have any man by her side to make her happy.
She did not throw her children away because she was divorced. She brought them all with her from America to live with her in her native land Ghana. She is still educating them and believing that, they will also attain better future than she has attained. Dr. Elsie is a forever celebrated woman. She is the pride of every woman in Ghana today. Her course of work will forever remain in the minds of schools, students, teacher, and parents from all across the land of Ghana.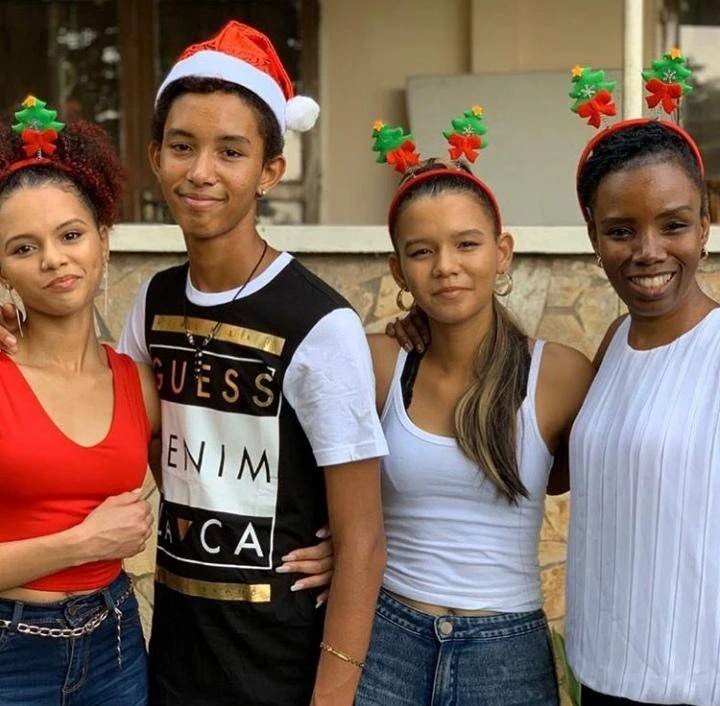 We say Ay3koo to the only woman who in the past twelve (12) years has remained in the seat of the NMSQ with all her strength and zeal to help the young once push on with their goals in life as Science students. Her work has been recognized by the whole nation.