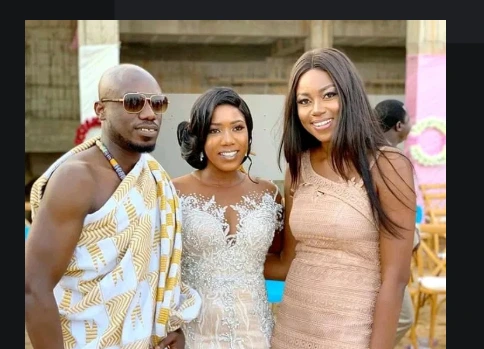 Abeiku Santana has expressed his disappointment in Nkonkonsa and his wife, Victoria Lebene for supporting a Tweet that blasted Yvonne Nelson for having a child with a married man.
Nkonkonsa admitted that he has heard Yvonne's explanation on that issue a couple of times and he is aware that she didn't give birth with someone's husband and that the man has other kids.
He explained that he is only but a blogger and was doing his work and that was really expected of him. He added that his wife was tweeting something she felt like tweeting and that was not directed at anyone in the industry. He is then surprised that Yvonne took it as she was being slapped with the tweet and started reacting.
Abeiku condemned the couple for acting in such manner  but Nkonkonsa didn't take the blame and stated that he is not going to stop posting stories about Yvonne Nelson. He established an intention to blog stories concerning Yvonne Nelson as long as it's worth it.