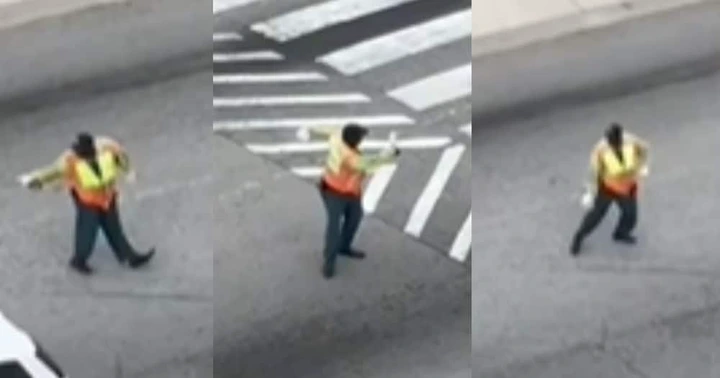 A Ghanaian woman, Afia Adutwumwaa, has shared a lovely video of her husband supporting her sell her goods in traffic.
Apparently, Ms. Afia wanted to make some quick cash, so she took to traffic to sell packs of Ekumfi Juice.
While going about her business, she spotted her husbands car while he was returning from work.
Ms. Afia thought her husband Ohene Kwesi would get mad at her for selling in traffic but to her surprise, he parked his car, removed his suit and joined her in selling the juice.
Afia who could not believe her eyes took to Facebook to advise men to support their women in whatever they do.
She wrote: "Anuanom ne adofonom, i decided to go and sell my Eku juice in the traffic today. I was busy selling when i saw my husband's car coming. In my head I'm like yawa don gas. This man had just closed from work though. He parked his car, took off his  and before i could say fim, he was in the traffic selling with me. Ohene Kwesi, thanks for loving me unconditionally ……..#SupportYourWoman…….#AbrewaNana"
Video below: