Celebrities change their hairstyles almost as often as they change their clothes. After all, it's part of their job to take on a variety of personas. For these chameleons, hair dyeing, weaving, and wig-wearing are the norm — so much so that we might not know what their natural hair actually looks like. When we see celebs with their real hair, we can't help but do a double take because they don't look like the image we're so used to seeing on the big screen.
Bright Side is taking a look at celebs who simply look fabulous whether their hair is styled by professionals or is hardly touched.
1. Taraji P. Henson has wild, healthy hair but often tames her mane for the screen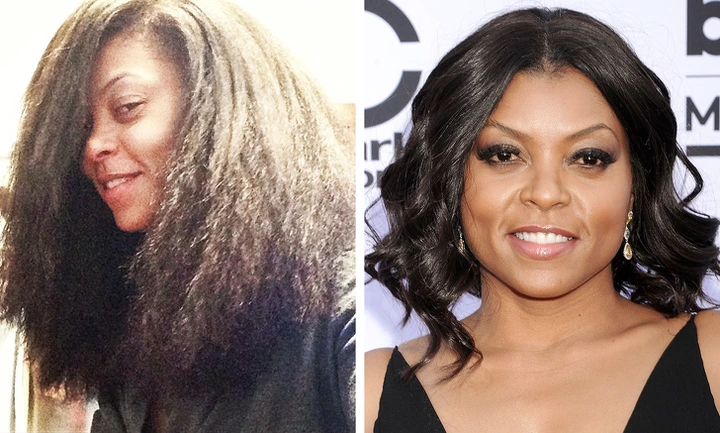 2. Nicole Kidman is a redhead with curls but prefers to maintain platinum blonde, straight hair.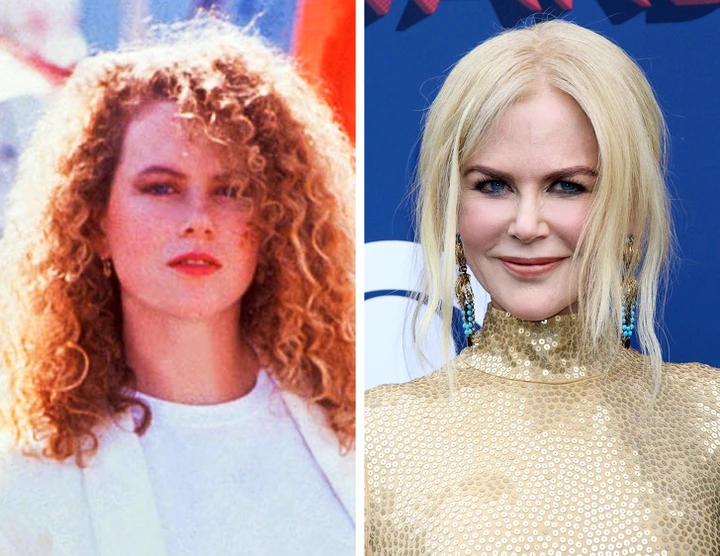 3. Tyra Banks has black, natural hair but sports all kinds of hairstyles.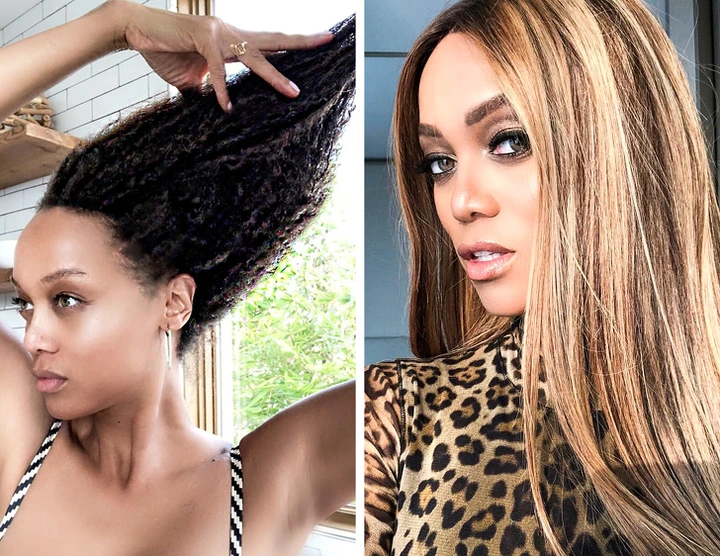 4. Kerry Washington has big, curly hair but is often seen with straightened hair.
5. Gabrielle Union has huge hair but has trimmed it down to a straighter, shorter cut.
6. Katy Perry is a brunette who was once known for her jet-black hair but now rocks a pixie blonde look.
7. Angela Simmons has natural, black curls but likes to support a dyed, straighter look.
8. Zooey Deschanel is a blonde but feels more herself as a brunette.
9. Sanaa Lathan's real hair is bouncy on its own but she sometimes wears different kinds of curls.
10. Lindsay Lohan has gone back to having red hair but for a long time, she maintained a blonde look.
11. Jennifer Aniston is known for her gorgeous highlights but her actual hair color is brown.
12. Meghan Markle is almost never seen with her naturally curly hair as she always has her hair styled straight.
13. Ariana Grande made the high ponytail look popular and is rarely seen wearing her natural curls.
14. It's hard to imagine Gwen Stefani without her platinum blonde, straight hair but she is actually a brunette.
15. Oprah Winfrey wears her natural hair proudly but sometimes she styles her hair differently too.
16. Viola Davis looks good with her natural hair along with the more done-up look.
17. Kate Hudson's short, brown hair was a surprise because she's more known to have beach blonde hair.
18. Emma Stone admits that she feels more comfortable as a redhead even though she was born a blonde.
19. Although Gillian Anderson is a brunette, who could forget her red hair in The X-Files?
20. Zendaya is not afraid to try hairstyles of any kind but her actual hair is just as wonderful.
Which celebs' natural hair made you look twice? Are you on "team natural" or do you think celebs are better off being styled differently?