There is currently a raging beef between popular Ghanaian actress, Yvonne Nelson, and colleague 3rd class actress, Victoria Lebene on Twitter. Yvonne Nelson has subtly cursed Victoria Lebene in her marriage.
Yvonne Nelson who has been quiet all through the Cardi B vs Ghanaian female celebrities brouhaha finally broke her silence by throwing a subtle jab on Twitter.
Yvonne Nelson made a post suggesting all the celebrities who were snubbed by Cardi B did not know their worth. Yvonne Nelson tweeted: "Know your worth".
One twitter user who found Yvonne Nelson's tweet annoying and disrespectful took her own. He replied: "know ur worth. So ur worth is having a baby for a married man? Wo tw3*".
Eugene Osafo Nkansah founder of Nkonkonsa whose wife, Victoria Lebene was one of the female celebs at Kempinski to welcome Cardi B shared a screenshot of the reply from the Twitter user who dissed Yvonne Nelson.
This did not go down well with Yvonne Nelson who got very pissed. She lost her cool and threw jabs left and right.
Victoria Lebene could no watch her husband take bashes from Yvonne Nelson without speaking out. She also tweeted:
"If we all decide to be opinion leaders, then we should be ready to receive opinions, regardless of the sensitivity. People's opinions cannot be controlled, that's the sad part."
This threw Yvonne Nelson completely off. She angrily called Lebene and her husband a "bunch of losers". She sarcastic prayed Lebene's marriage last, her children get respected and she herself received respect in her marriage.
Follow the conversation below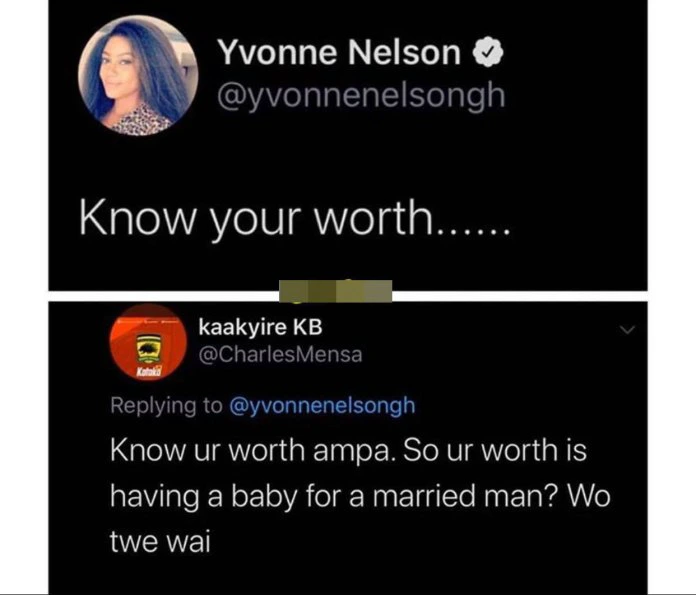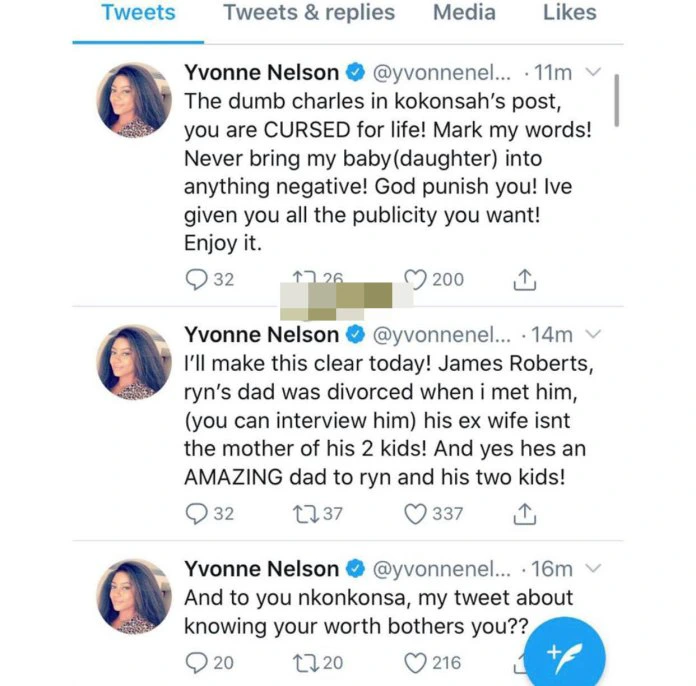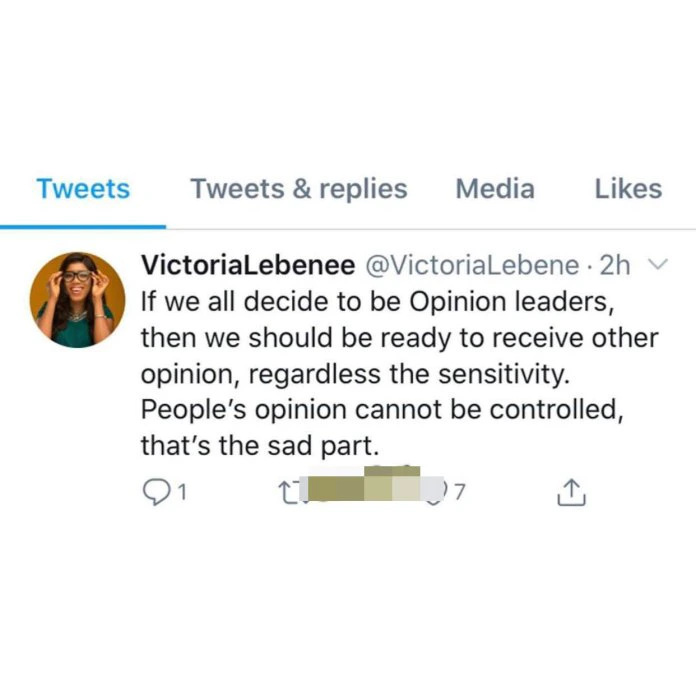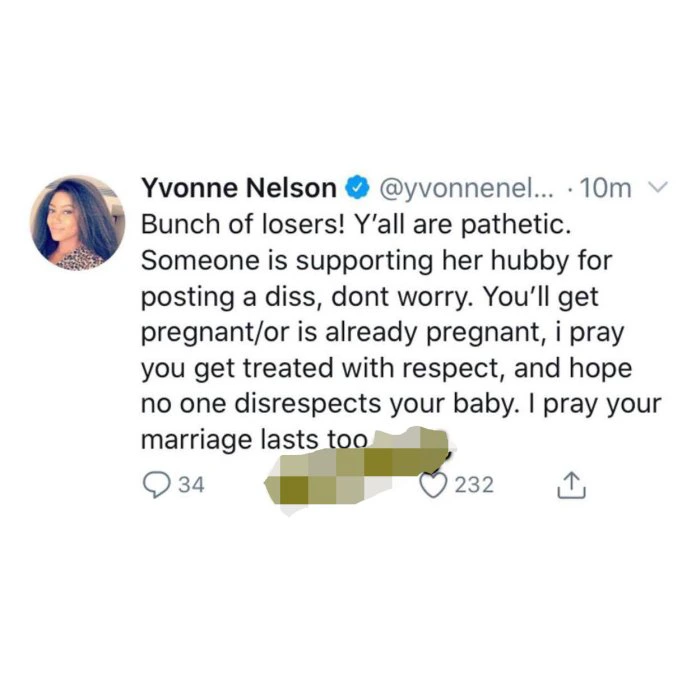 Knowing Eugene Osafo Nkansah and his wife, this beef might not die down today. Watch out for more updates on this brouhaha.