Humiliated former BB Naija contestant Cindy has come out to apologize to a fashion vendor after she wore her cloth and posted it online without giving her the proper credit.
After puffing her chest up uselessly for a few hours, Cindy has finally done the right thing and apologized before she becomes even more humiliated.
It all started when she posted a photo of herself in a dress, which it turned out she had got on credit.
The only condition for her to wear the dress is to promote the owner when she posts it, but she did not do that and posted it as if it was her own dress.
Cindy, instead of doing the right thing, decided to act all 'big' and 'puffed' and said the lady was clout chasing and threatened to sue her!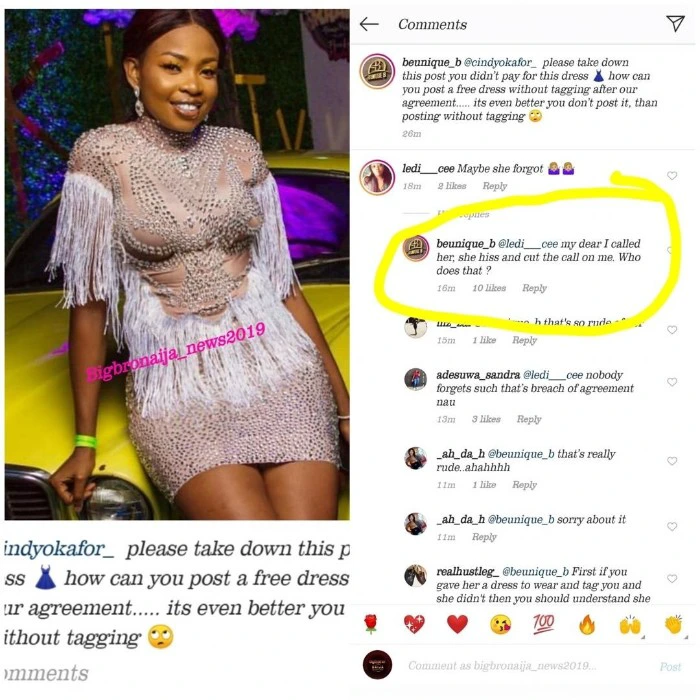 But the facts were all on the lady's side and Cindy learned some sense, finally deciding to apologize.
"I really apologize, i really did not see any of that, i didn't know i had to tag, my own is to wear, i take all the blame, i am so sorry.. I will rectify this," she wrote on IG.
Cindy was a housemate in the 2019 BB Naija for a few weeks. Unfortunately for her, she's not famous enough yet to get away with cheating ordinary people lol.