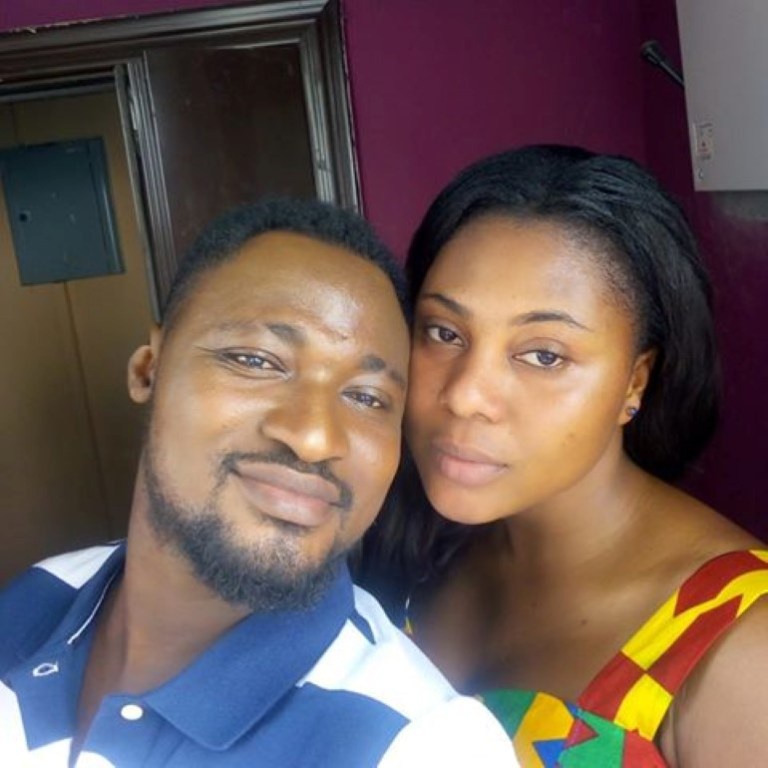 – Fans and social media users watching the video commented on his wife's voice and the twins
The wife of popular Ghanaian comedian and actor, Funny Face has spoken for the first time since her marriage to the comic actor.
The lady whose face did not show in the video was heard calling Funny Face 'bae' as he carry his twin children.
This is the first time the wife of Funny Face has been heard talking as the comedian refused to reveal her identity.
In the video, the comedian who was seen carrying his children and playing music was asked by his wife where he was heading to.
Celebrities and fans, after watching the video expressed their love for Funny Face:
@esibaa34 thanked God for Funny Face and his children: "This is how God lays a table b4 you inthe presence of your enemies….they open their mouth wide until flies remind them to close it…..chaiiii….#jehovaoverdoooooo."
@lovergirlbaby1 claimed Funny Face made his day: " Mr happiness @therealfunnyface you made my day. I was soo sad this morning."
@mercycobbah expressed admiration for the twins: "Ella and Bella are also dancing as well oo‍♂️‍♂️‍♂️."
@patienceabugiba had this to say: "Awwww Opetey1, these pumpkins have suffered in your hands."
@koduahb commented: "Ahahahahahahahah, I can't stop laughing please this walking move what does it called."
Deducing from the comments, it is evident that there is a lot of admiration for Funny Face and his daughters.
While interviewing DopeNation, Akrobeto used the name of his program to coin some rap verses as fans who watched the video expressed admiration for him.