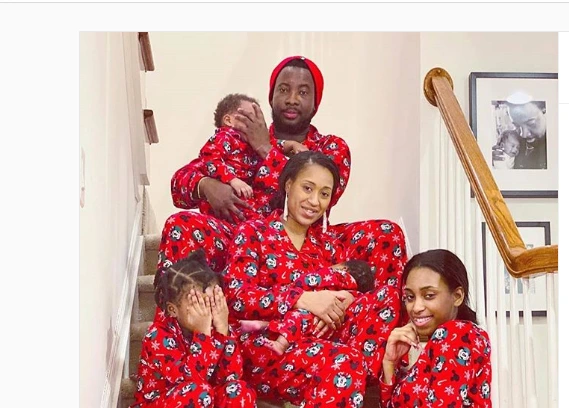 UK-based Ghanaian gospel artiste, Sonnie Badu has shared photos of his family to mark this year's Christmas festivities.
He took to his IG page and shared this photo of his family with the caption,
" Merry Christmas from #TheBaduEmpire to you … We love and celebrate you all … Thank you for your continuous prayers #WeAreBadu #TheBadu #BaduEmpire #BaduAfrika #SonnieBadu #FamilyMan #FamilyGoals #IAmAFamilyMan "
Cover Face Family! Season Greetings from Sonnie Badu As He Shares Photos of His Wife And Kids .