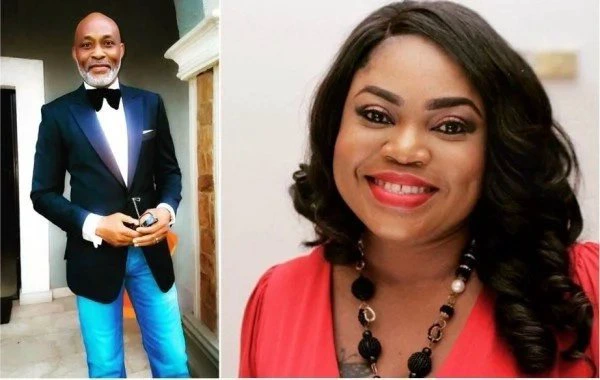 One of the most successful actors in Nigeria, Richard Mofe Damijo is 57 years old this year. His life has been full of ups and downs, but he has now become an amazingly-skilled actor. RMD is happy father and husband to 44-year-old Jumobi Adegbesan. Read more about how the young wife has changed the actor and brought a brand new inspiration into his life.
RMD's life: the way of living it up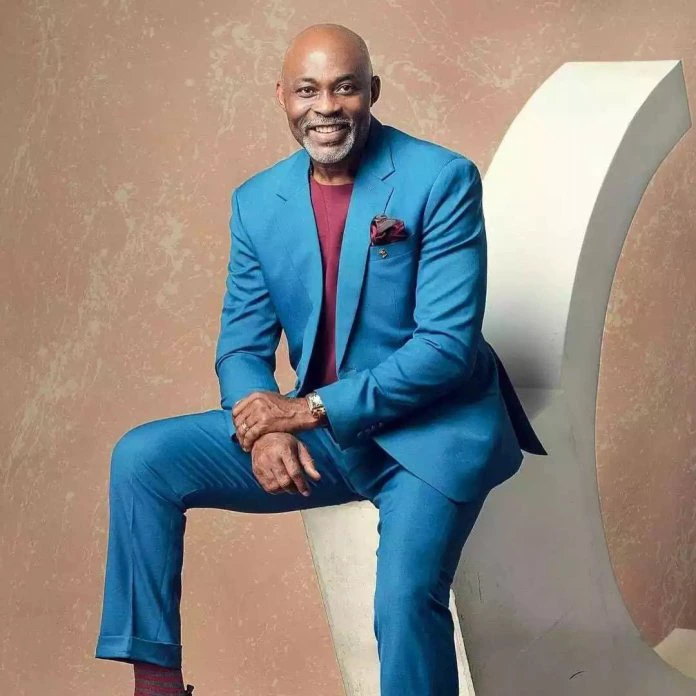 Richard Mofe Damijo is known as one of the Nollywood actors and an idol to the public. Let's talk a little bit about this bright and famous man.
Mofe-Damijo or RMD was born and raised in Aladja community. In his early years, he attended Midwest College, Warri and Anglican Grammar School. He took a few drama classes while he was in secondary school. Soon after graduation, he was enrolled into the University of Benin. RMD decided to take a Drama course and obtained a degree in Theatre Arts. Before starting a career in the movie industry, Mofe-Damijo dabbled in a few different fields. During the African Movie Academy Awards ceremony in 2005, Mofe-Damijo got an award for Best Actor in a Leading Role.
Is RMD as successful in his personal life as he is in his career? Let's find out together about his wife and children.
Richard Mofe Damijo's wife and children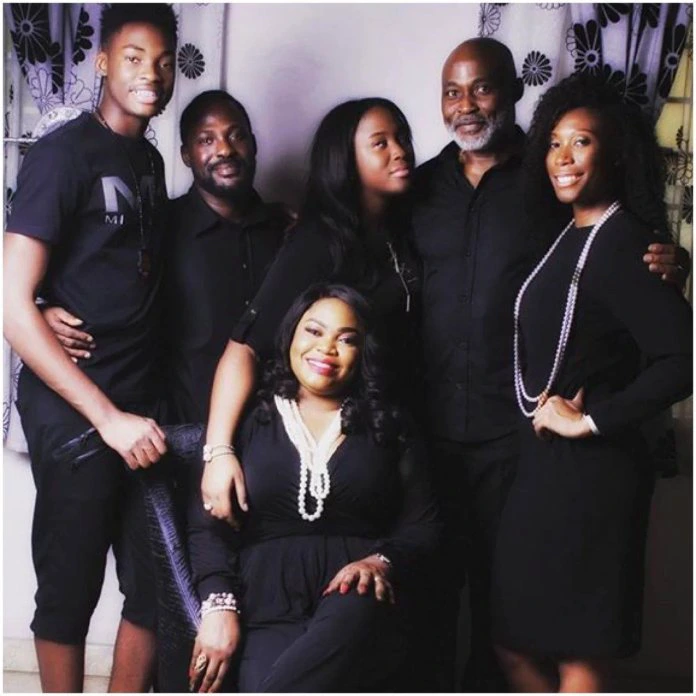 Mofe-Damijo's first love and official wife was May Ellen-Ezekiel. She worked as a journalist and publisher in Nigeria. Soon after she passed away in 1996, Richard Mofe-Damijo married the young and beautiful Jumobi Adegbesan. She was a very popular TV personality but later left TV to enter the commercial business world.
Richard Mofe-Damijo is now a happy father of 5 children. He has one child from his previous marriage and 4 more children with his current wife.
Mofe-Damijo Says "No" to rumours about another woman
Jumobi Adegbesan is 13 years younger than RMD, but this fact did not stop the actor from marrying her. In fact, from time to time rumours kept popping up about the star's extra-marital affairs.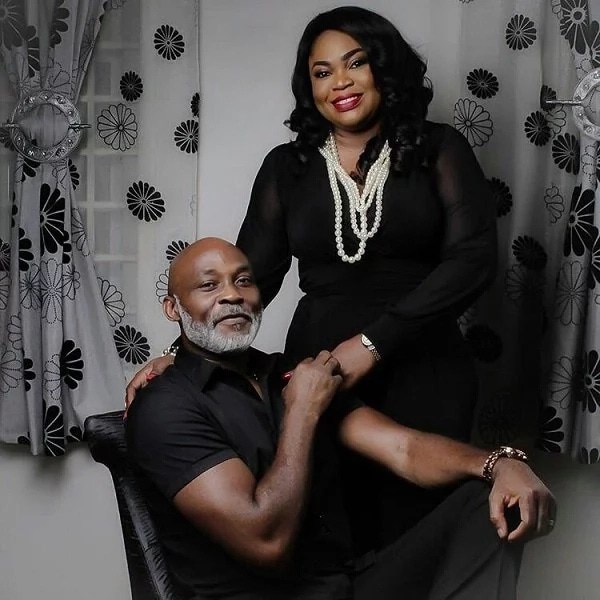 There was even a recent, scandalous rumour about RMD's personal life. It was said that actor was in a romantic relationship with a very young girl. The girl, described as a beautiful lady in her mid-twenties, has been in RMD's life for a while.
It was also rumoured that RMD bought her a house which served as their meeting place. Is Jumobi aware of this, – this fact still remains unknown to the public. It has not been proven officially if this story is true or just a rumour.
Soon after gossips started, Mofe-Damijo put a post on his Twitter page, saying how absurd and inappropriate those rumours were. The star actor denied having a second wife and assured that Jumobi remained the love of his life and the only wife.
RMD and Jumobi celebrate 16th wedding anniversary
Despite the rumors and gossips surrounding Richard Mofe Damijo's wife and himself. The actor seems to be happy in marriage. in 2018, he dropped a very touching message on his Instagram account. He congratulated his wife on her 44th birthday and he expressed how much she meant to him by saying: 'Love of my life. My Quarterback. My Rock. My wife(…)."