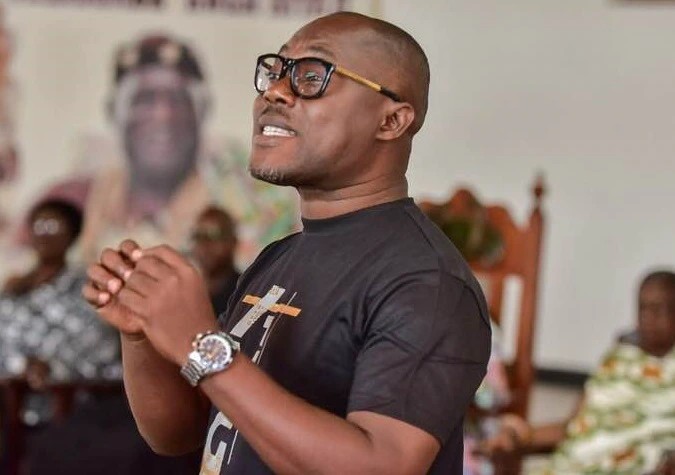 Senior political scientist at the University of Ghana, Ransford Gyampo, has welcomed his interdiction as the university authorities prepare to investigate a case of sexual harassment and misconduct against him.
"I just want to say that I respect the decision that has been taken by my university," he said Tuesday evening, few minutes after his interdiction was announced.
Prof. Ransford Gyampo and Dr. Paul Kwame Butakor were caught on tape allegedly propositioning and sexually harassing BBC undercover journalists who posed as students of the University of Ghana.
The documentary, televised on October 7 showed the outspoken associate professor who agreed to mentor the female 'student' proposing marriage to her at a meeting at which the BBC said "he made numerous inappropriate remarks".
On the back of the exposé that has attracted mixed reactions, the University of Ghana authorities on Tuesday announced the interdiction of the two lecturers to enable an investigation into the case.
"…the Business and Executive Committee of the University has taken a decision to interdict Prof. Ransford Gyampo and Dr. Paul Kwame Butakor, the two lecturers featured in the documentary to allow for further investigations into the matter" a statement issued Tuesday said.
Commenting on his interdiction on Joy FM, Prof Gyampo said he was informed of the decision, and indicated "it is a fair thing to be asked to do and so I respect the decision; I accept it. I'd cooperate with the committee and I will submit myself to the processes".
He maintained his innocence, stating that he has not done what he is being accused of by the BBC investigative team, but said "I know that at the end of the day, they [the UG Committee] will do a good job".
"It's important that this thing is done so that we clear the air once and for all and the university clears its own image so it is fine with me," he stated.
Asked whether he has now sued the BBC as he announced to do, he responded "I don't want to say anything again about this issue".
According to him, but for the respect he has for the interviewer, he would not have granted the radio interview because "at this time, I am not in the right frame of mind to be granting interviews".
The BBC said academic institutions in West Africa have increasingly been facing allegations of sexual harassment by lecturers. This type of abuse is said to be endemic, but it has almost never proven.
After gathering dozens of testimonies, BBC Africa Eye sent undercover journalists posing as students inside the University of Lagos and the University of Ghana.
Female reporters were sexually harassed, propositioned and put under pressure by senior lecturers at the institutions – all the while wearing secret cameras.