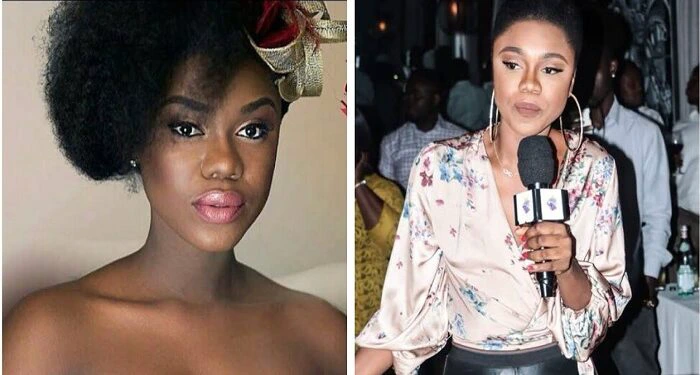 Becca
Former Deputy Chief Executive Officer of the Ghana Tourism Development Company (GTDC) Oheneba Akua Manfo, popularly known as Akua Blakofe has expressed disappointment in songstress, Becca over her decision to change her skin color.
According to Blakofe, she is no longer a fan of Becca as she used in the past reason been that Becca has decided to change her skin color just to impress her Nigerian husband.
She continued that she didn't understand why Becca who was asking women to be proud of their color by staying away from bleaching has now turned her back and rather doing it very well.
Reacting to a followers comment about Becca, she posted: "I'm no longer a fan. she looks disgusting. Because Nigerian women are 'fair' she wanted to look that way for her hubby? And sorry to say, but men who go down on women who bleach, doesn't it affect their brains? Sucking those chemicals? How do they deal with smelly skin especially down there???? Because I know bleached skin smells, so down there dierrrrr… Yuck yuck yuck"
Watch the video below:
Who are we to judge Becca because she has on many occasions revealed that she has never bleached her skin meanwhile photos from her past show something has definitely  happened to her skin.