It is amazing how people connect with art and film, and you are not an exception. However, this is a field that very few can survive. Further still, it is a male-dominated industry. Despite all these, Nikki Samonas has proven to not only be very resilient but also determined to succeed. She has gone hard to make a name in this demanding industry over the years.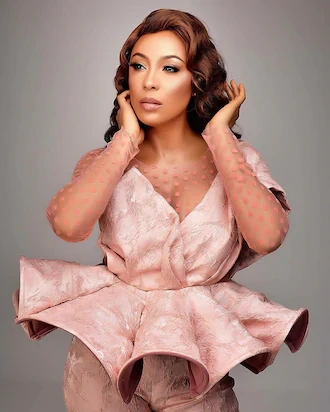 Nikki Samonas is a prominent freelance model, TV presenter, TV personality, and actress. Her resilient growth has progressively increased despite how hard it can be to sustain a career in the film industry. Given her frequent appearance on our TV screens, many of us might assume that we know her. However, there is much more than what we see.
Nikki Samonas profile summary
Full name: Nikoletta Samonas
Other names: Nikki Samonas
Date of birth: September 5th, 1985
Age: 34 years old
Place of birth: Tema, Ghana
Nationality: Ghanaian
Spouse: NA
Occupation: Actress, Freelance Model
Education: Kwame Nkrumah University of Science and Technology
Nikki Samonas biography
Nikki Samonas was born on 5th September 1985 to a Ghanaian mother and Greek father. While she is popularly known as Nikki Samona, her real name is Nikoletta Samonas. She was born in Tema, which is in Accra, Ghana. As of 2019, Nikki Samonas age is 34.
Nikki had her primary education in Desk International School in Tema. She later proceeded to Holy Child High School for her senior education. Here, she majored in Visual Arts. Later on, she graduated with a Bachelor of Arts Degree in Television production from Kwame Nkrumah University of Science and Technology. Her main focus was on editing and animation.
Career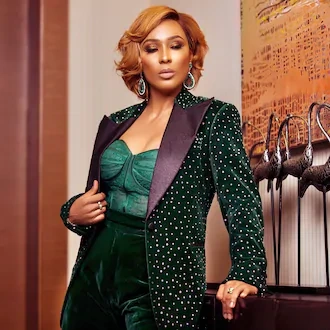 It was not until 2005 that Nikki shot into the limelight. It is during this year that she featured in a TV Series known as Ladies and Gentlemen. The TV series was produced by the creators of Things We Do for Love, in which she also starred. One of the most famous movies she featured in was Beyonce, the President's Daughter. She played a lead role for the first time in this movie. After this, she has taken up the leading role in various movies where she has been outstanding.
Throughout her career, Nikki has acted with top actors from across Africa. A few of the actors she has worked with include Jim Iyke, Rita Dominic, Van Vicker, Majid Michel, Tonto Dike, Ini Edo, Yvonne Nelson, John Dumelo, and many more.
The beauty a movie in 2015. This short film, Love at the Time of Odwira, became a sensation across Ghana.
Between 2010 and 2011, she was a TV Presenter in the African Review Show. Farmhouse Productions produced this show. During the same period, she had a breakthrough as a commercial model. Her first big gig was with the iconic fashion jeweler Chris Aire. Nikoletta had stints in various TV production houses like CharterHouse. Here, she hosted a show known as Rhythmz. She has also hosted a morning show called Breakfast Live on TV Africa for long.
In 2019, she hosted various events, including:
Women's Choice Award
Glitz Style Awards
Golden Movie Awards Africa
Filmography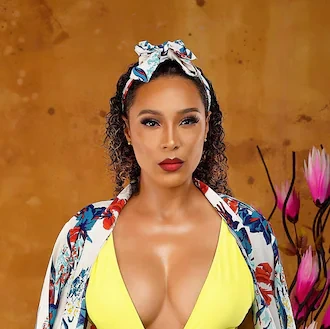 Samonas has appeared in many movies since her breakthrough. Here are the films that she has had roles in:
Beyonce 1
Beyonce 2
Don Caritas
Desperate Measures
Red Label
War of Roses
Potato Potahto
40 and single
The Will 1
The Will 2
V Republic
DNA Test
Nominations
Nikki has enjoyed numerous nominations  and awards over the years. In 2011, she was nominated for the best-supporting actress of the year. This award fell under the City People Movie Awards. During the 2014 Ghana Movie awards, her short movie, Love at the Time of Odwira, was nominated. Two years later, she got nominated for the best lead actress in a comedy series. This nomination fell under Ghana Movie awards too.
2019 was also an excellent year for her. She was nominated for the Outstanding Personality of the Year award, which she later won. During the Glitz Awards, she got a nomination for the Movie Personality of the Year. Aside from that, she received the nomination for the New Vision International Film Festival award for Best Actress award, Africa.
Honors
Nikki Samonas will receive an honor for the contribution she has made in the Ghanaian movie industry so far. The award will be under the banner of 3G awards 2019.
Is Nikki Samonas married?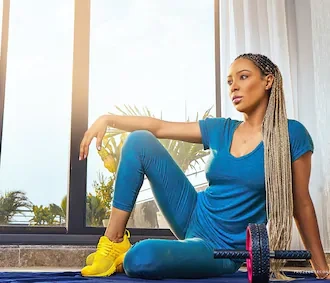 Nikki has, on several occasions, intimated that she is not ready for marriage. In her own words, she claims that her focus is on building her brand and reaching out to help the less advantaged. This way, she will be in a position to craft the right measures before she enters the sacred institution. However, rumors have always confirmed that she is interested in a relationship with Shatta Wale.
Often, it has been indicated that Wendy Shay and Nikki have for long fought for the love of Wale. However, one clear thing is that she will soon become a stunning bride.
What is Nikki religion?
Nikoletta is a Christian. However, unlike other Christians, she believes that God cannot allow His children to go to hell. According to her, she believes that hell is not in existence. However, she remains committed to God and Christianity.
Nikki Samonas net worth
Nikoletta Samonas one of the most influential actresses in Ghana but also among the richest. She is worth about 300,000 US Dollars.
Nikki Samonas Instagram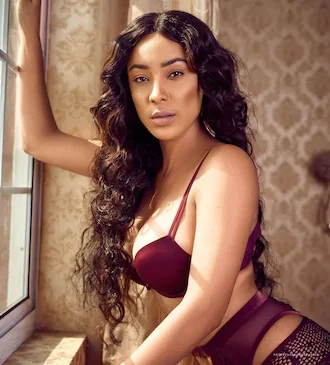 Various celebrities pride in substantial social media following. Nikki is no exception. She has over 600,000 followers on her page. There can never be a better place for one to show her stunning pictures to others than her Instagram page. With the frequent updates she makes, one will quickly want to follow her. She posts photos of herself, her upcoming events, and social life in general.
Undoubtedly, Nikki Samonas is one of the most refined actresses in the Ghanaian Film Industry. She has featured in various movies that are not only thrilling but also exciting. Some of the most entertaining and insightful films are Beyonce 1, Beyonce 2, and War of Roses.