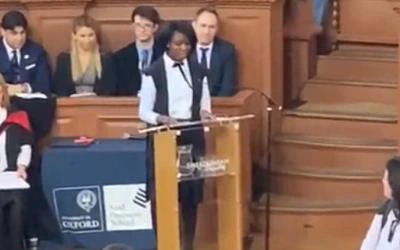 Adjoa Adjei Twum founder and CEO of emerging business intelligence and innovation (EBII) delivered a groundbreaking speech during her graduation at Oxford University this weekend.
In her speech, she challenged her colleagues on their responsibility as citizens of the world and the expectations that come from being the best school in the world. This inspired so many and has garnered a plethora of interests from people who have been moved by the sincerity of her words.
She is a living testament of perseverance, being a single parent that has had to juggle the pressures of raising a lovely young man in the midst of a very demanding career and the insatiable requirements that come with school life. Adjoa was born in korkfirua and lived in Ghana until 15 years old. She is passionate about equipping and developing great leaders which she does through EBII. Adjoa seeks to be a voice and advocate for changing the African Narrative.
Her story has inspired many young people to be relentless in pursuing their dreams and making a difference. She is grateful for the opportunity to be used as a vessel to spread hope, shining a light in whatever corner she finds herself.