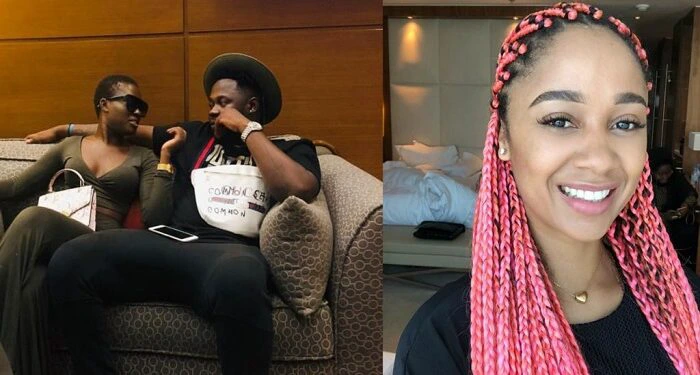 After almost a year after she was sadly ditched by her school son, Sister Derby continues to happily pass comments about the AMG Business rapper's current relationship anytime she grants interviews.
Just this month of February 2020, the African Mermaid has passed more than '100 comments' on the relationship between Medikal & Fella Makafui even though she is on a media tour to promote her upcoming EP, which is actually her first-ever.
Well, it seems she has given the two lovebirds, she claims have really hurt her something new to laugh about in a new video sighted by zionfelix.net.
Medikal and Fella in a video sighted on the Instastory of the latter were seen watching that particular video that started the events that led to the final heartbreak Sister Derby suffered in the end.
The video in question was the first music video they did together for Medikal's song titled "For You" which featured Bisa Kdei.
Watch the video below…