Nigerian Artiste Davido and his soon to be wife trending due to the birth of their new born baby.
Social media fans and admirers of the couple have congratulated them on the birth of their new born baby.
However one person that seen to be pained is the ex-boyfriend of Chioma Rowland, who instead of wishing the couple well, decided to share a throwback photo of them.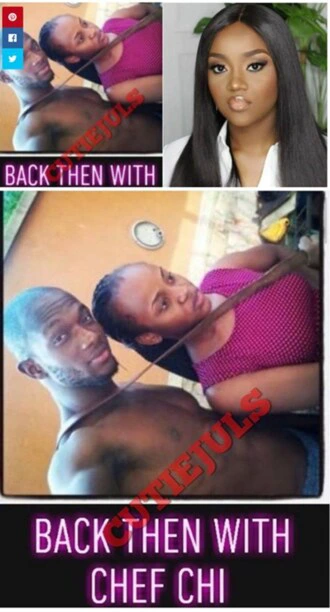 Out of the blue, Chioma's ex boyfriend has released an old picture of themselves when they were together, way before Chioma met Davido.
Seems like Chioma's ex boyfriend deliberately did this to shade and remind her of her beginning
Whatever he meant by sharing the picture, he did the girl good by not being with her.